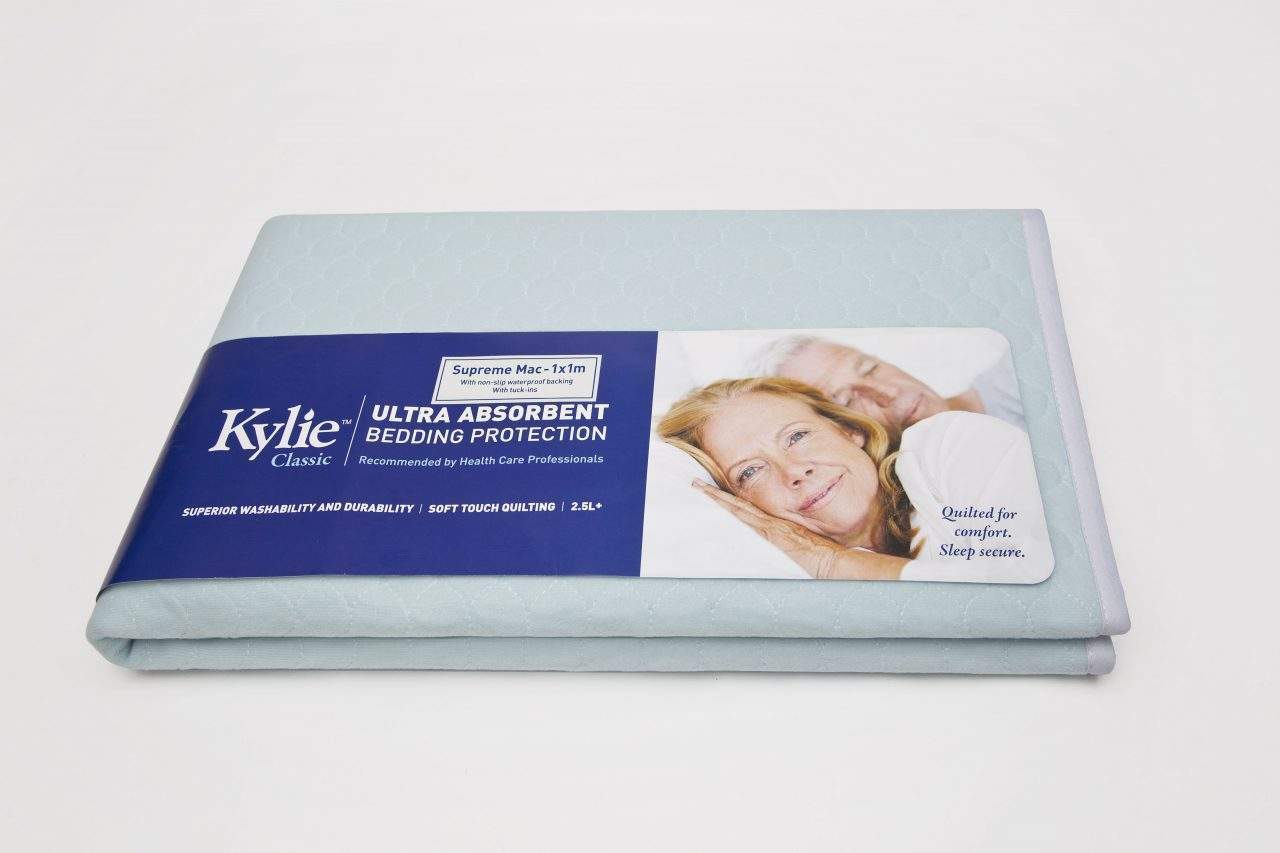 Kylie Supreme Bed Protector Sheet with Waterproof Backing
✅ NDIS Registered Provider ✅ Quality Australian Brands at the Lowest Prices ✅ Fast Delivery Australia-Wide (FREE over $250) ✅ Over 8000 Happy Customers ✅ Satisfaction Guarantee ✅ Australian Owned & Operated
The Kylie Supreme Bed Protector Sheet with Waterproof Backing is a premium-grade waterproof protector from a quality brand 
Key Features
Prevents fluid damage to existing bed mattress
Ideal in situations where patient comfort and hygiene is a priority
Soft brushed polyester fabric is quilted for user comfort
Fabric is chemically treated to allow moisture to be absorbed into the fabric without fluids coming into contact with patients skin
Provides specific protection to the mattress where the patient lies
Generous polyester sides for secure tuck in
Recommended to be used in conjunction with a plastic fitted sheet
Kylie Supreme Mac bed sheet to suit single bed (2 required for a double/queen bed)
Discreet Delivery with Plain Packaging
NOTE: Due to logistics restrictions please expect your order to be delivered within 10 business days.
Specification
Width (not incl. tuck-ins): 1000mm
Length: 1000mm
Absorption Capacity: 2.5L
Related Products
- Kylie Bed Supreme Protector Sheet
Returns & Warranty
This product is covered by a manufacturer's warranty, however due to our strict health & safety policies we unable to provide a change of mind refund or exchange on this product.
If you are unsure if this product is right for you please call or email before placing your order.
Pictures are for illustration only and slight variations may occur