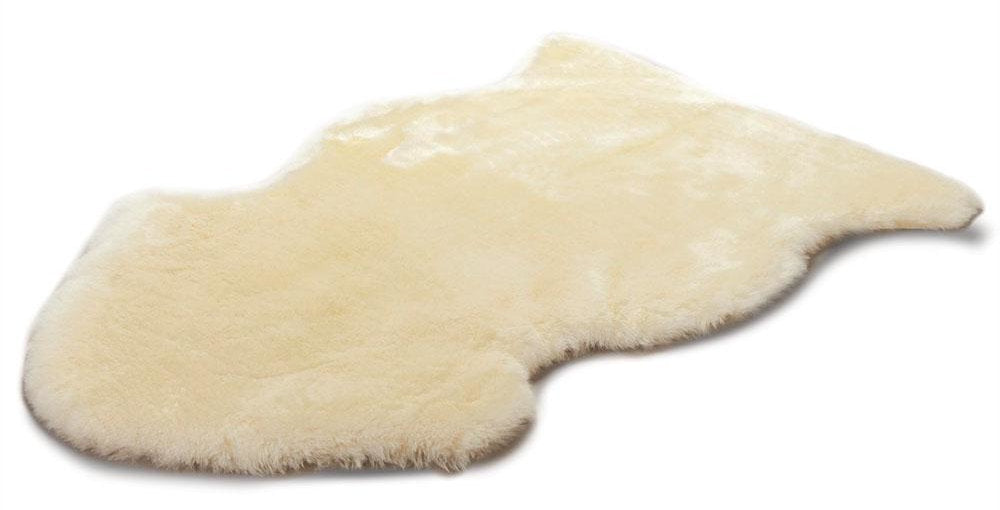 The Top 6 Benefits of Medical Sheepskin
We are often asked about the benefits of Medical Sheepskin, who should use it and how it should be used. So we asked Ross Taylor our writer and experienced physiotherapist to put together this useful guide outlining the top 6 benefits of Medical Sheepskin...
Pressure Sores and Their Prevention
Prevention of pressure sores is a key part of care for any person with limited mobility or a disability which prevents them from moving regularly.
Pressure sores can also be known bed sores or pressure ulcers. They are injuries to the skin and underlying tissues caused by sustained pressure.
Pressure related skin issues could happen to anyone if enough pressure is applied to the skin for a long enough period of time, however it is typically people who have increased care needs who are at risk.
Medical Sheepskin – a Natural Solution
What's the solution? Check out our previous blog here on pressure sores – this gives you all of the info you need to know.
There are products available made with medical sheepskin which help to prevent pressure sore development and improve comfort.
These products are made to fit around common pressure sore development areas such as the feet and elbows.
Medical sheepskin helps to distribute weight evenly to remove pressure from vulnerable areas. This type of product is a great natural solution in the battle against pressure related symptoms.
Top 5 Benefits of Medical Sheepskin:
Comfort – the outer layer of the medical sheepskin is super soft. The sheep wool helps to provide added comfort as opposed to a manmade sheet or duvet. Improved comfort helps to reduce irritation over vulnerable areas and prevent pressure injury development.
Pressure Relief – the main quality of sheepskin is its ability to reduce pressure injury. It does this through its soft comfort, even weight distribution and its variety of custom fits which help to reduce pressure in specific body areas.
Temperature Control – if being hot or sweating at night is a regular issue then consider sheepskin as an alternative way to help stay cool. Sheepskin is very breathable – this is due to its natural design and the fact the wool is unspun. This helps to improve airflow which aids air circulation and cooling. It is shown to be beneficial in both warm and cool environments. If improved sleep quality is needed and is being hampered by temperature – consider using these products.
Swelling Management - medical sheepskin boots are a great way to manage swelling related problems in the feet and ankles. Many medical conditions can cause swelling in to the lower limbs and it can be uncomfortable. Improve your comfort and reduce the chances of irritation to the feet, heel and ankles.
Reduced Friction – regular movement in bed or a chair may become irritable after a while especially if having to move frequently. Use of sheepskin blankets/throws can help to reduce friction and make these movements easier due to the softness of the product.
Absorbs Moisture – medical sheepskin can hold up to a third of its weight in water without the material actually feeling wet – this is the perfect material for moisture absorption. A big factor in pressure sore development is moisture on surfaces which lead to skin irritation, breakdown and also infection.
Medical Sheepskin Qualities
Aside from the many benefits for care purposes, medical sheepskin is a very durable material which is safe due to its natural fire resistance meeting all fire safety requirements.
Cleaning and care of any medical sheepskin product is easy by washing and drying at low temperatures using your washing machine and dryer. For added extra care you can comb some of the products through to ensure the fibres dry evenly.
High quality, high density pile is one of the best things about medical sheepskin – this ensures its soft quality and provides its ability to reduce pressure sores. Fake or non-medical grade sheepskin can be woven and also backed with a manmade fibre which does not offer the same qualities.
At Breeze Mobility we stock a range of Sheepskin Products. If you need any assistance on finding the right product for you please don't hesitate to contact us.