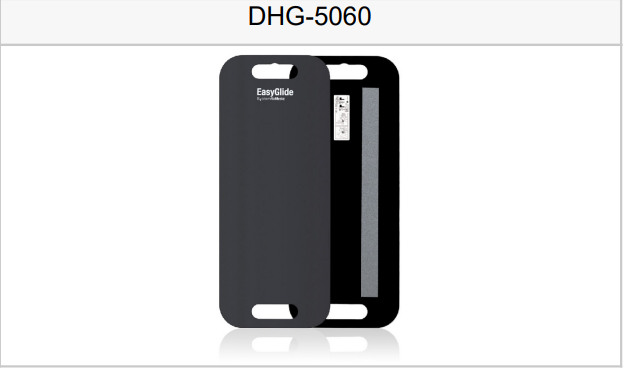 Romedic Easy Glide Transfer Board - Regular, Long & 3 Fold / Part Models
✅ NDIS Registered Provider ✅ Quality Australian Brands at the Lowest Prices ✅ Fast Delivery Australia-Wide (FREE over $250) ✅ Over 8000 Happy Customers ✅ Satisfaction Guarantee ✅ Australian Owned & Operated
The Romedic Easy Glide Transfer Board (Regular, Long & 3 Part) was created to assist with sitting transfers from wheelchairs to beds, toilets, car seats and many other seating positions.
Features include integrated handles, rounded corners and smooth-low friction top surface which together make sitting / sliding transfers quicker, easier and safer for clients and carers.
Easy to position, and remove and the special anti-slip tape on the underside stops the board from sliding during transfer. 
This practical, convenient and easy to transport transfer board is a popular choice around the world. 
Regular, Long & 3-Fold Models
The Romedic Easy Glide comes in a range of sizes and models to suit various needs / situations
Long
The longer model is especially suitable for transfers from wheelchair to car.


3-Part / Fold 
The flexible 3 part (sometimes known as 3 fold) board is available in two sizes and and features foldable long sides. It is designed to be easy to place in front of the wheels of a wheelchair to protect clothing against damage / soiling


Regular 
Available in two convenient sizes these transfer boards are flexible and can be used for a range of purposes including transferring from beds, toilets, car seats and other seated positions
---
Related Model - Romedic Oval Sliding Board (for supine lying transfers & placement in lifting swings)
---
Key Features of the 
Romedic Easy Glide
Available in a range of sizes / designs
Rounded corners and a smooth, low-friction top surface for easy positioning, sliding transfers and removal.
Easy to transport and very convenient to always have close at hand
Ideal for levelling out height differences or for bridging short distances
The flexible three-part sliding board is easy to place in front of the wheels of a wheelchair with folding sides to protect clothing and skin against soiling and irritation
The smooth top surface facilitates easy and comfortable transfers.
Non slip underside tape prevents the board from sliding during transfers, for additional safety and security.
Lightweight for easy transportation.
The long version is ideal for transfers from wheelchairs
Very easy to use, quick-guide on the underside.
Hygienic & easy to clean
Specifications
3 Fold
DHG-5020 - 60 x 33cm
DHG-5050 - 75 x 33cm
Long 
Regular
DHG-5060 - 60×25cm
DHG-5070 - 45×20cm
Pictures are for illustration only and slight variations may occur