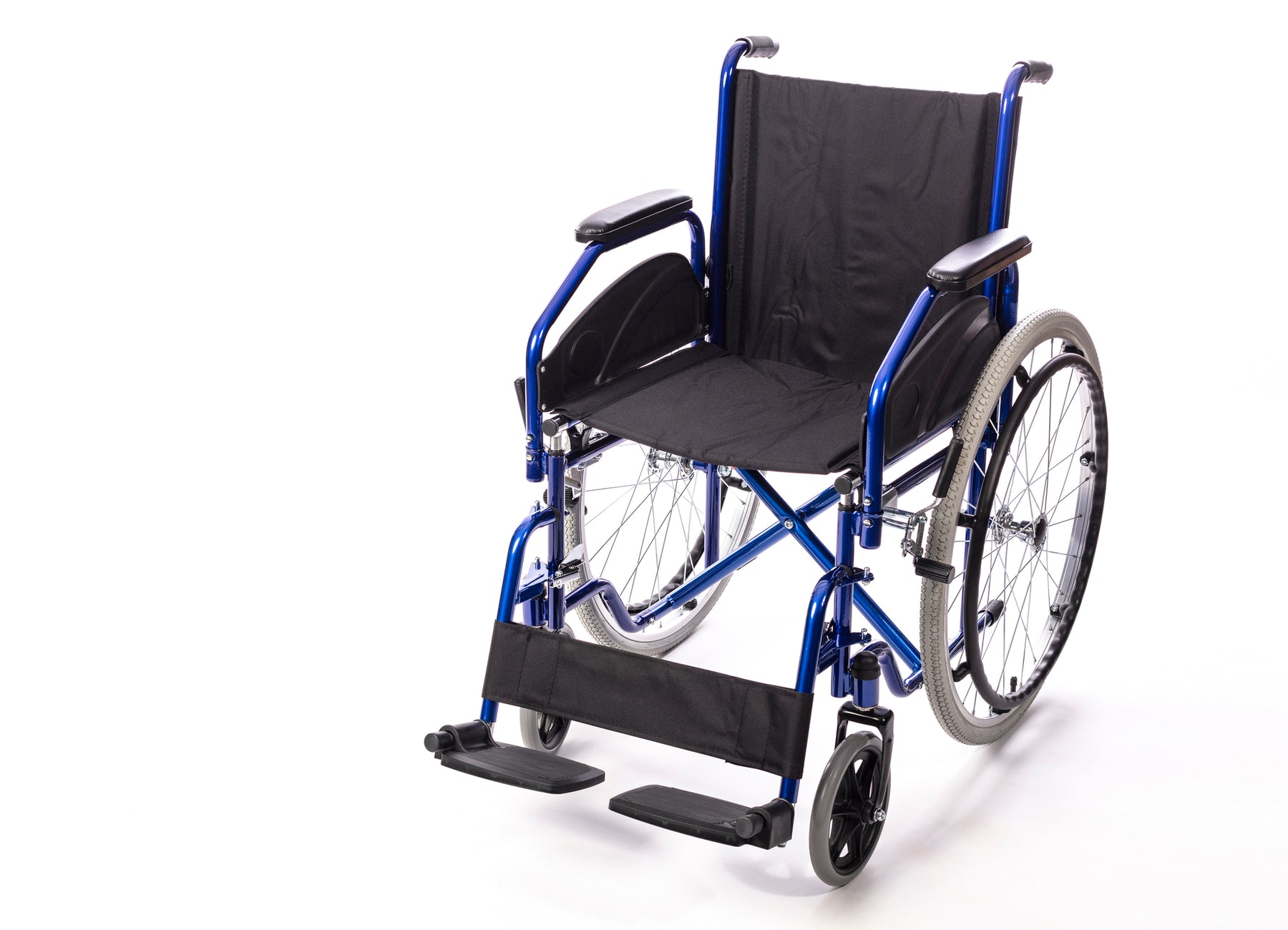 Buyer's Guide to Lightweight Wheelchairs: Everything you Need to Know
Introduction: Embracing Freedom and Independence
Welcome to the world of lightweight wheelchairs, where mobility meets convenience and independence.
Lightweight wheelchairs have become the go-to choice for those who desire enhanced manoeuvrability, easy transportation, and the freedom to navigate their daily lives with a touch of style.
In this article, we'll take a closer look at the practical considerations you should keep in mind when purchasing a lightweight wheelchair, ensuring you find the perfect match that suits your unique needs.
PRODUCT SPOTLIGHT: Ultra Lightweight Aluminium Wheelchair by Drive DeVilbiss
The Drive DeVilbiss Ultra Lightweight wheelchair is our top selling lightweight wheelchair, and when you take a closer look at the features it's easy to see why.
Available in both self-propelled and transit models, and weighting in at just 8.4kg, this stylish and compact wheelchair offers unparalleled manoeuvrability and portability.
Its easy to fold, simple to adjust and the innovative aluminium frame provides strength and durability while maintaining a lightweight design.
Whether you're a frequent traveller or seeking enhanced independence, the Drive DeVilbiss Ultra Lightweight wheelchair is a reliable companion that combines style and functionality in one impressive package.
Weight: Lightweight yet Strong
When it comes to lightweight wheelchairs, weight matters. A lightweight wheelchair should be compact, portable, and easy to handle.
Pay attention to the overall weight of the wheelchair. If you, or a loved one or carer, will be lifting the wheelchair in and out of a car regularly or putting in and out of storage, weight really does matter.
Also consider the weight capacity of the wheelchair. Some lightweight wheelchairs use lighter or thinner metals which can lower the overall weight capacity, so this makes it important to check the weight capacity prior to purchasing.
Transit vs. Self-Propelled
The choice between transit and self-propelled lightweight wheelchairs is all about finding the right set of wheels to suit your personal circumstances, mobility needs and lifestyle.  
Transit wheelchairs, with smaller rear wheels, are ideal for those who rely on caregivers or companions for assistance, as they are designed to be pushed by others.
On the other hand self-propelled wheelchairs, with larger rear wheels, empower you to take control and navigate on your own terms.
Consider your level of independence and choose the option that aligns with your daily routine.
Brand and Quality: Trust in the Best
As with all products there are a few leading brands, who are committed to quality, reliable and safety…and then there's the rest. At Breeze Mobility we only work with Australia's best wheelchair brands including Drive DeVilbiss, Care Quip & Safety and Mobility.
Take the time to research different brands, read customer reviews, and seek recommendations from healthcare professionals or fellow wheelchair users. Putting your trust in a renowned brand ensures you're getting a mobility aid that's built to last.
Warranty: Peace of Mind Included
Let's talk peace of mind. A warranty is your safety net against any unexpected manufacturing defects or malfunctions. When considering a lightweight wheelchair, make sure to evaluate the warranty offered by the manufacturer. Look for a reasonable duration that covers the wheelchair and its components, and purchase from a mobility specialist in case any unexpected issues arrive.
Materials Used: Strength Meets Lightness
When it comes to lightweight wheelchairs, the materials used play a vital role in both weight reduction and durability. Aluminium, titanium & carbon-fibre are popular choices, striking the perfect balance between strength and lightness. Each material has its unique advantages and drawbacks, so it's essential to explore your options and choose the one that best suits your needs. After all, you want a wheelchair that's both sturdy and nimble.
Foldability: Folding Made Easy
The ability to fold and unfold your wheelchair easily makes transportation and storage a breeze. Whether you're a frequent traveller or have limited storage space at home, a folding lightweight wheelchair can be a game-changer. Just make sure the folding mechanism is secure, user-friendly, and doesn't compromise the stability of the wheelchair when in use.
Adjustability and Comfort: Your Customised Ride
When it comes to comfort, customisation is key. Look for a lightweight wheelchair that offers adjustable features such as seat height, backrest angle, and armrest height. These features allow you to tailor the wheelchair to your unique comfort needs, ensuring a pleasant and ergonomic seating position.
Accessibility Accessories: Enhancing Convenience
Sometimes, it's the little things that make a big difference. Consider any additional accessories or features that can enhance the convenience of your lightweight wheelchair. Removable footrests, anti-tip bars for added stability, cushions for extra comfort, and storage pouches for keeping essentials within reach are just a few examples. Assess your specific needs and preferences to determine which accessories are essential for you.
Conclusion: Embrace the Freedom of Lightweight Wheelchairs
In the world of mobility aids, lightweight wheelchairs have revolutionised the way individuals with limited mobility experience the world. With their compact design, portability, and enhanced manoeuvrability, these wheelchairs offer freedom and independence like never before.
By considering factors such as weight, brand, quality, warranty, transit vs. self-propelled, materials used, foldability and adjustability you can make an informed decision when purchasing a lightweight wheelchair that suits your unique needs.
So, whether you're aiming to explore new horizons or simply regain control of your daily routine, a lightweight wheelchair can be your trusted companion on this journey. With the right lightweight wheelchair by your side, the world becomes your oyster, ready to be discovered one roll at a time.