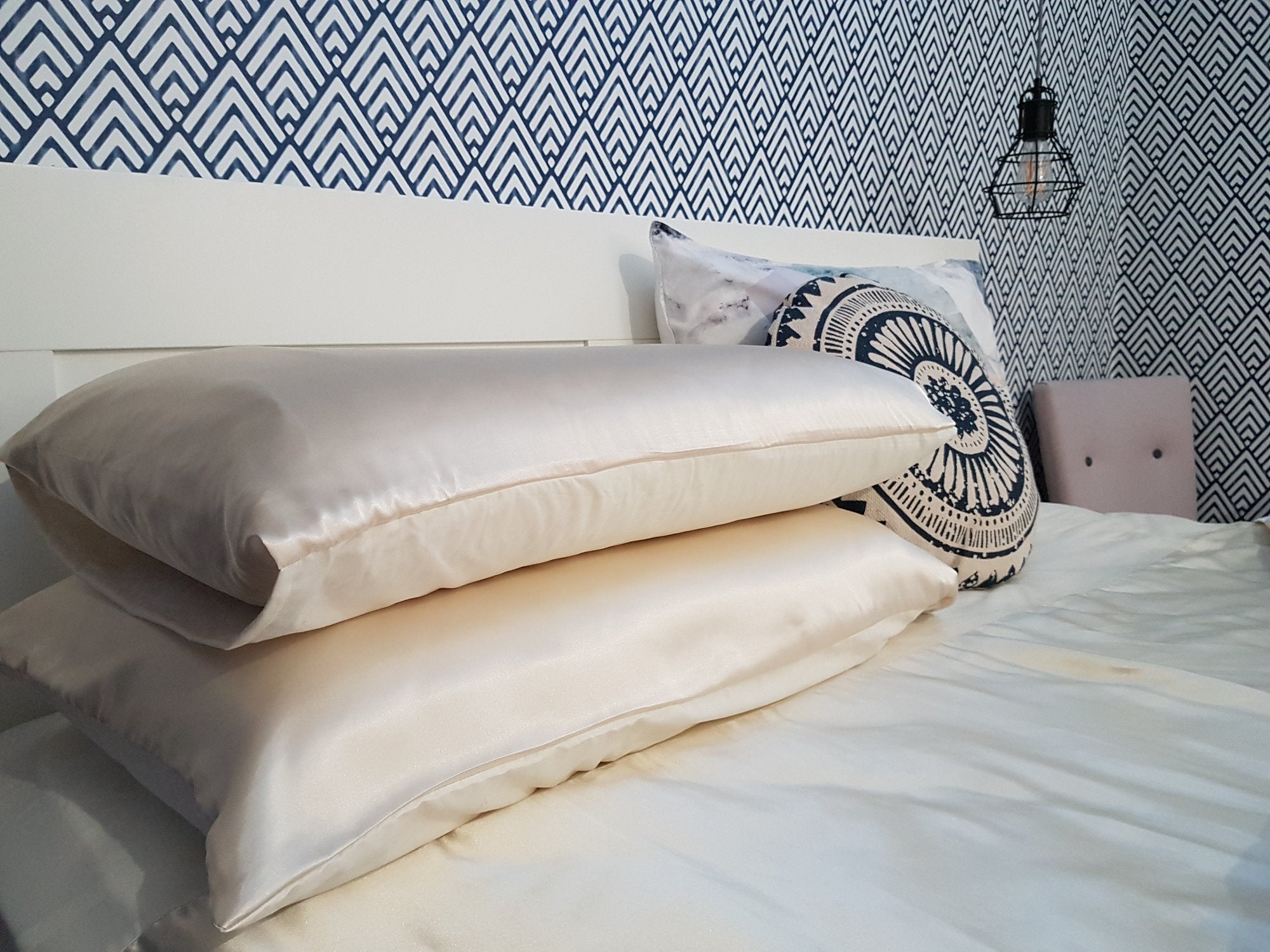 Wondersheet Original Pillowcase (Ecru)
✅ NDIS Registered Provider ✅ Quality Australian Brands at the Lowest Prices ✅ Fast Delivery Australia-Wide (FREE over $250) ✅ Over 8000 Happy Customers ✅ Satisfaction Guarantee ✅ Australian Owned & Operated
 The Wondersheet Original pillowcase is available in 'Ecru' (cream colour). It uses the same fabric and colours to match the Wondersheet design you choose. A set of pillowcases means two (2).
A unique style of pillowcase we made for a reason to help make moving and turning your head on your pillow so much easier.
Its a standard size pillowcase 45cm x 70cm. It has the gorgeous charmeuse satin on the top side against your head and 50/50 blend poly/cotton sheeting on the underside. It was designed with the poly/cotton fabric on the underside to stop if from moving around while you enjoy the benefits of having the beautiful satin against your head.
We can take moving our head for granted sometimes. If you have a disability, injury or just a sore neck, the process of rolling and turning your head can be difficult and probably painful.
You're now sliding your head and face on satin, not cotton, which means less friction, so its more comfortable against your skin.
Your hair will love you for it too.
Pictures are for illustration only and slight variations may occur