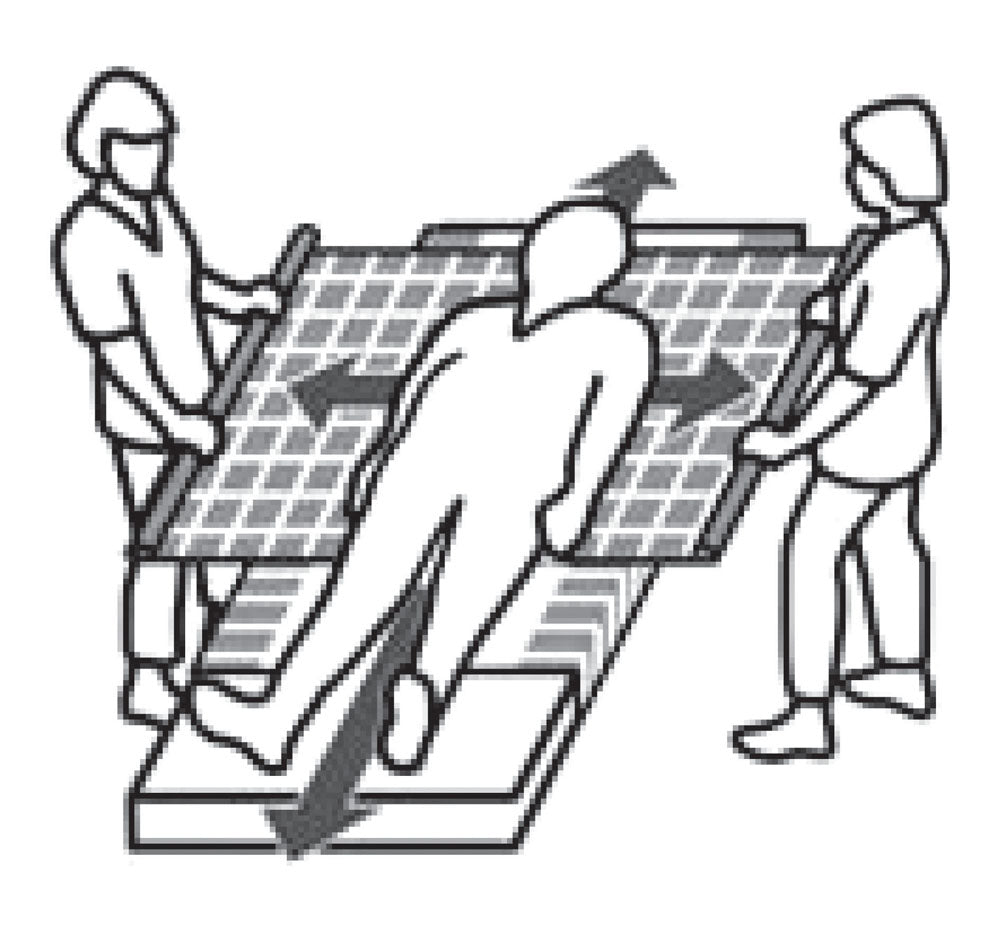 ✅ NDIS Registered Provider ✅ Quality Australian Brands at the Lowest Prices ✅ Fast Delivery Australia-Wide (FREE over $250) ✅ Over 8000 Happy Customers ✅ Satisfaction Guarantee ✅ Australian Owned & Operated
The multi-functional WendyLett draw sheets have been developed to facilitate moving higher up in bed, turning and other small transfers in bed. Consisting of three different sheets, they contribute to a simpler everyday life for the carer and client.
The unique, simple concept lies in the weave and weft of the fabric structure. With this unique material and the right combinations of sheets with different functions, it becomes possible to perform very easy transfers. Even large and heavy clients can be positioned in bed with considerably less effort for carers.
The draw sheet system is suitable for both passive and partially-active clients who experience difficulties in turning themselves in bed. Machine washable up to 90 degrees they fulfil strict hygiene requirements making them ideal for home and nursing care as well as in hospitals and other acute environments.
Features & Benefits
The WendyLett 4 Way is a sliding draw sheet to be placed on top of a WendyLett base sheet
The combination of these two draw sheets allows for multidirectional moves in bed
Carers can see and understand the sheets function by the distinct checked pattern, providing confidence in their work and saving time
Procedures such as turning in bed, moving higher up/lower in bed or readjusting a user while lying becomes simple to achieve with this combination, even with the heavier or passive user
The transfer is performed without risk of friction and shearing damage of the skin of the user thus further preventing pressure-related sores
WendyLett is made of a fine material which can be placed on top of a pressure-relieving mattress without compromising the pressure-relieving properties of the mattress
The drawsheet is easily tucked into place under the mattress when no movement is required
Specifications
| Code | Width | Length |
| --- | --- | --- |
| LC0150 |     1400mm |     2000mm |
| LC0180 |      2000mm |     2000mm |
Pictures are for illustration only and slight variations may occur