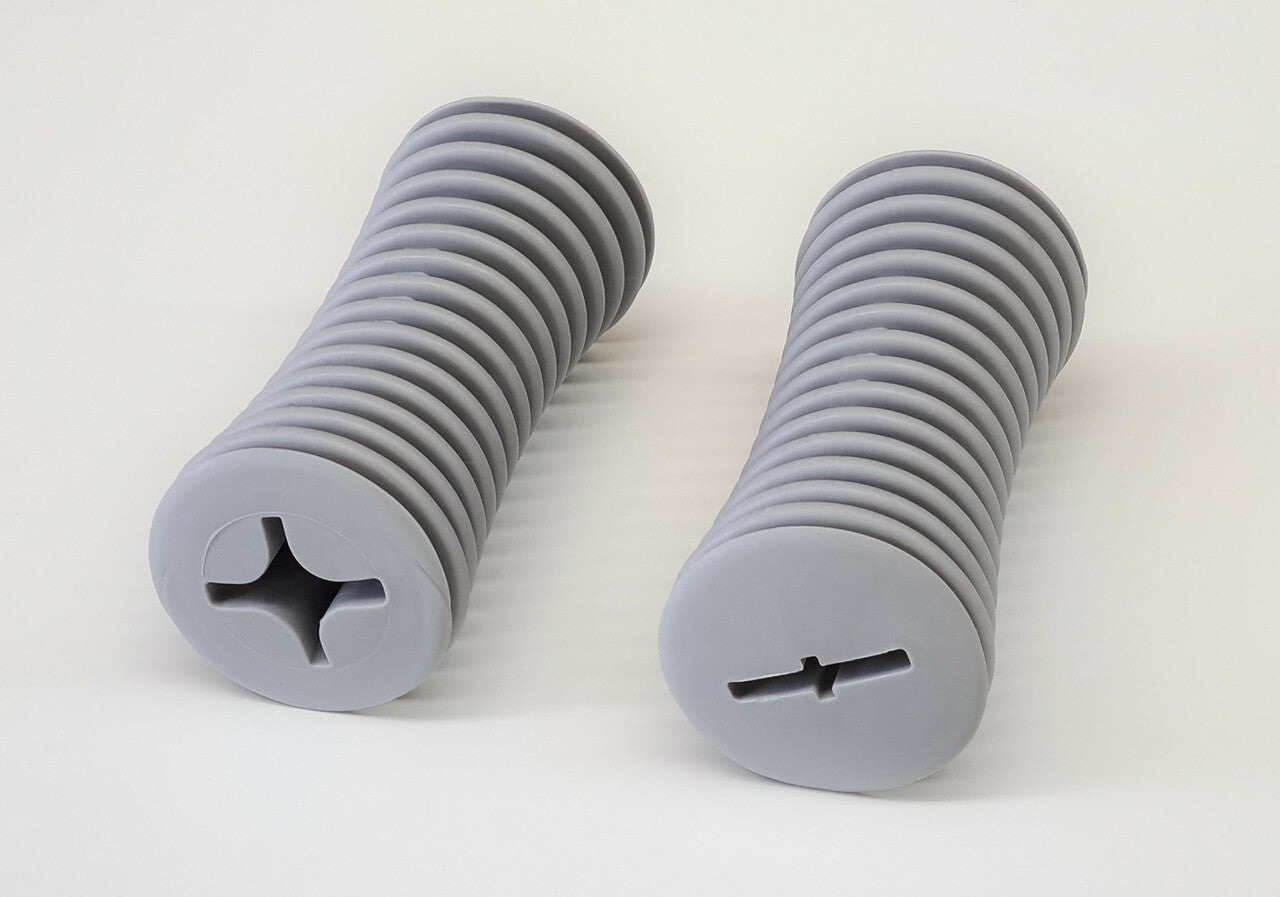 Universal Built Up Handle
✅ NDIS Registered Provider ✅ Quality Australian Brands at the Lowest Prices ✅ Fast Delivery Australia-Wide (FREE over $250) ✅ Over 8000 Happy Customers ✅ Satisfaction Guarantee ✅ Australian Owned & Operated
Product Description
Featuring a built-up handle to assist people with arthritis or limited grasping ability.
Ergonomic design helps to reduce discomfort of holding objects with small diameters.
Designed to provide a comfortable and better grip for slim objects such as fork, spoon, knife, toothbrush, shaver, pen/pencil etc.
2 slots with different shapes - flat and star on either side.
Simply slide the handle of the utensil through the slot that fits better
Sold as pack of 2
SPECIFICATIONS
Length:                                 100mm
Diameter:                              43mm (outer) / 36mm (middle)
Weight:                                 66gm
Colour:                                  Light Grey
Material:                                TPR
MATERIALS
TPR (Whole Product)
Pictures are for illustration only and slight variations may occur