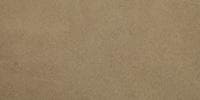 Drive - Serena - Standard Back Lift Chair
✅ NDIS Registered Provider ✅ Quality Australian Brands at the Lowest Prices ✅ Fast Delivery Australia-Wide (FREE over $250) ✅ Over 8000 Happy Customers ✅ Satisfaction Guarantee ✅ Australian Owned & Operated
The spacious Serena Riser Recliner is ideal for most users, providing a high-level-of-comfort. It features a single-motor and early-rise ottoman to enable the user to raise their legs without fully reclining the chair.
The Serena Riser features a contemporary design with padded upholstery and washable head and armrest cushions for added protection. The riser has a battery back-up system which allows the chair to be raised and lowered in the event of a power failure.
    Early-rise legrest before the chair is fully reclined.
    One motor activates a distinct lift, rest and recline action.
    It will rise and tilt users to their feet.
    Excellent snooze position for supreme comfort and relaxation.
    Quiet motors provide a smooth and discreet operation.
    Ergonomically contoured seat and back.
    Fully padded chaise for added comfort.
    Two convenient side pockets for easy storage.
    Protective, washable head and armrest covers.
    Quality assured, meeting all relevent fire safety standards.
    Built-in fail-safe battery back-up system.*
    Comes with a simple-to-operate handset.
    Stitched handset holder to prevent loss / damage to handset.
    Ideal for individuals who have difficulty standing up / sitting down.
    Available in 2 colour options: Forest and Mudbrick (Micro Suede fabric).
    2-year warranty on wooden frame and electrical components.
    Maximum weight capacity 130kg (20st / 285lb).
Pictures are for illustration only and slight variations may occur