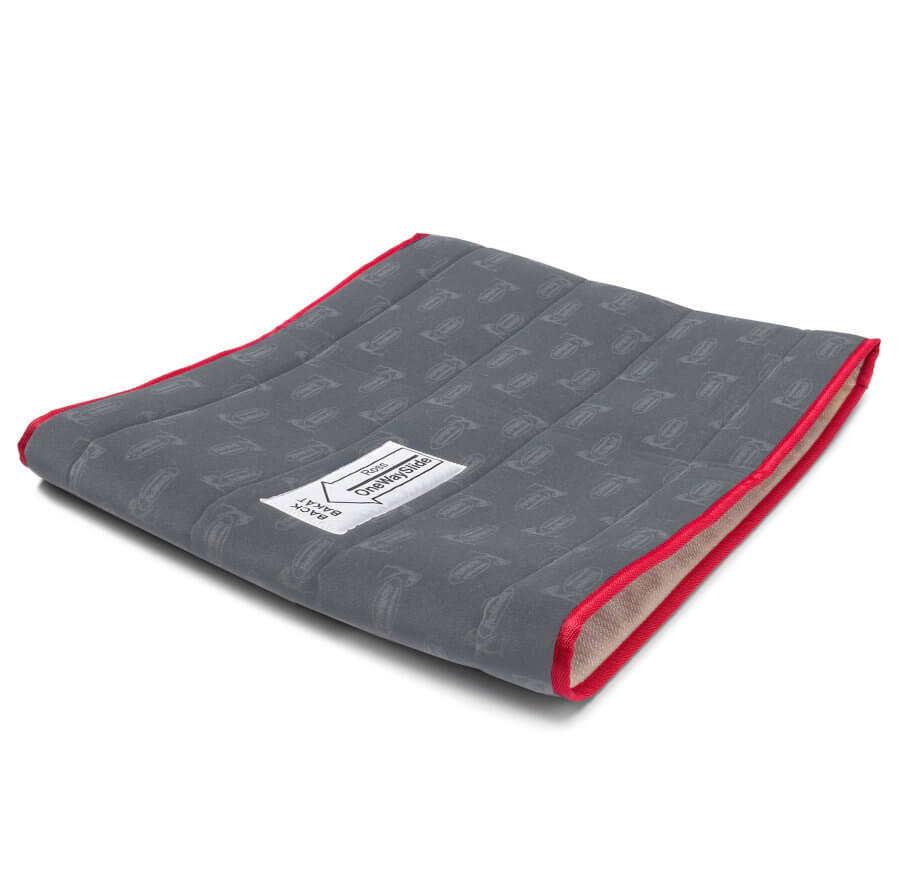 Romedic One Way Slide (with Handles or Tubular Models)
✅ NDIS Registered Provider ✅ Quality Australian Brands at the Lowest Prices ✅ Fast Delivery Australia-Wide (FREE over $250) ✅ Over 8000 Happy Customers ✅ Satisfaction Guarantee ✅ Australian Owned & Operated
The Romedic One Way Slide is ideal for helping clients to improve their sitting position when in a chair / wheelchair with less effort for both the client and carer.
This clever sliding mat makes it easier to move to a more upright sitting position further towards the back of the chair. It is designed to glide backwards easily but not forwards. 
Because the Romedic One Way Slide stops forward movement but still slides backwards its assists carers to work with the client to help clients move in to a more comfortable position when sitting.
It is comfortable for the client to remain sitting on due to its soft padded surface. 
Romedic One Way Slide Key Features
Improves sitting positions in chairs or wheelchairs
Sliding mat effectively prevents forward movement yet slides backwards, making it easy for the user to move into a more comfortable position in the chair
Tubular shaped one way slide mat is ideal for the active client
A soft, padded polyester surface facilitates sitting comfort
The ultra low friction polyethylene sliding material under the buttocks makes it easy to slide backwards in the chair
Two Versions - With Handles & Tubular Version
Two versions of this quality Romedic / Handicare product are available:

Tubular Version: The Tubular version which comes without handles and is designed for more active users
One Way Slide With 6 Handles: This model allows carers to hold the handles and pull without needing to use excessive force.  
Specifications
One Way Slide Tubular(No Handles) - 40cm Wide
One Way Slide Tubular(No Handles) - 45cm Wide
One Way Slide with Handles, 110 x 30
Length: 110cm
Width: 30cm
One Way Slide with Handles, 130 x 40
Length: 130cm
Width: 40cm
One Way Slide with Handles, 130 x 45
Length: 130cm
Width: 45cm
One Way Slide with Handles, 130 x 55
Length: 130cm
Width: 55cm
Pictures are for illustration only and slight variations may occur