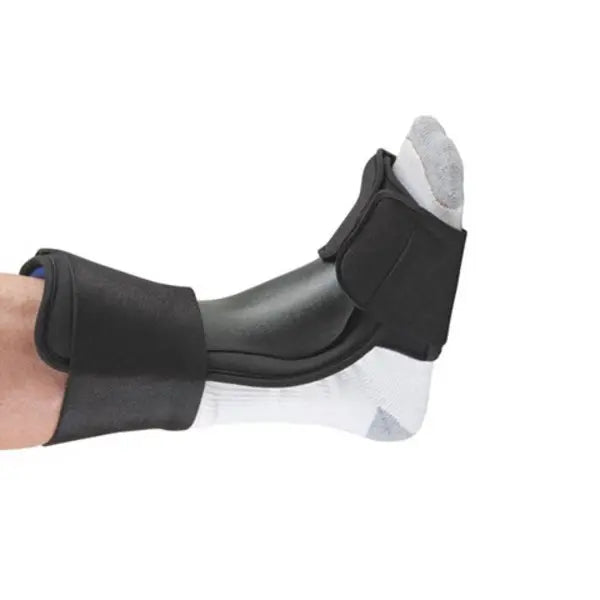 Ossur Airform Night Splint
✅ NDIS Registered Provider ✅ Quality Australian Brands at the Lowest Prices ✅ Fast Delivery Australia-Wide (FREE over $250) ✅ Over 8000 Happy Customers ✅ Satisfaction Guarantee ✅ Australian Owned & Operated
The Airform Dorsal Night Splint provides nighttime and morning pain relief. Smaller and lighter than most other dorsal night splints, the Airform Night Splint is designed to maintain the ankle in a neutral position, providing a passive stretch to both the Achilles tendon and plantar fascia by pulling from above. An air-filled pad lines this anatomically-molded splint at the ankle/foot juncture, providing a cushioned fit.
Indications for Use
Plantar Fasciitis
Achilles Tendonitis
Drop foot
Product Highlights
Air-filled pad and 3D padded molding reduce irritation and discomfort for a better night's rest.
ightweight, low profile design provides a more natural feel, making the splint easier and more comfortable to wear.
Two adjustable hook-and-loop closures adjust to fit.L
Dorsal design supports the foot from above, while leaving the heel exposed and keeping the foot cooler.
Fits left or right foot
Additional Information:
Pictures are for illustration only and slight variations may occur