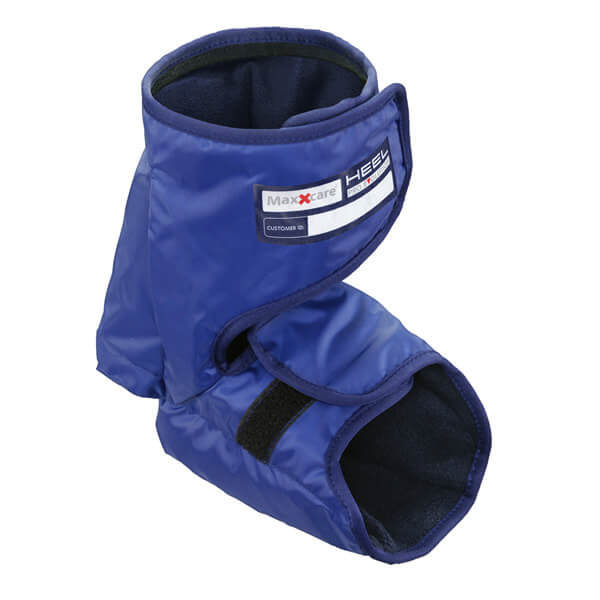 MaxxCare Heel Protector (Heel Pro Evolution)
✅ NDIS Registered Provider ✅ Quality Australian Brands at the Lowest Prices ✅ Fast Delivery Australia-Wide (FREE over $250) ✅ Over 8000 Happy Customers ✅ Satisfaction Guarantee ✅ Australian Owned & Operated
We are always on the look out of high-quality, competitively priced and innovative products and The Maxxcare Heel Pro Evolution Heel protector ticks all 3 boxes!
This high-quality heel protector provides superior pressure reduction and excellent comfort for people who are at risk of developing pressure sores / ulcers on or around their heel. And its less than 1/2 the price of some of its competitors! 
Available in 3 sizes - Pricing is per individual heel protector (please order two if a pair is required)
The Maxxcare Heel Pro Evolution was developed by the team at Vicair® who are known for their uniquely designed specialist cushions which provide superior levels of pressure redistribution and optimal positioning. This knowledge and innovative SMARTCELL technology has been used to develop the Maxxcare Heel Pro Evolution. 
The heel protector consists of four removeable SMARTCELL air filled tubes which provide excellent comfort and protection around the entire heel area. Strategically placed inserts provide optimal elevation, completely offloading the heel from pressure. The gradual transition from the calf offloads the Achilles tendon and prevents foot drop. This prevents new heel sores from occurring while allowing existing ulcers to heal quickly.
Key Features
Lightweight 'SmartCell' air technology makes this a practical and easy to wear heel protector
Provides excellent levels of comfort and pressure reduction
Provides protection against shear and friction forces 
Easy to use and washable
Can be kept on when walking short distances (for example from bed to toilet) or during patient transfers
Non slip sole
Sizing Information
Available in Small, Medium and Extra Large.
Measure the ankle circumference to determine the correct size. 
Small: Less than 38cm
Medium: 38-43cm
Extra Large: 43cm
Downloads
Pictures are for illustration only and slight variations may occur