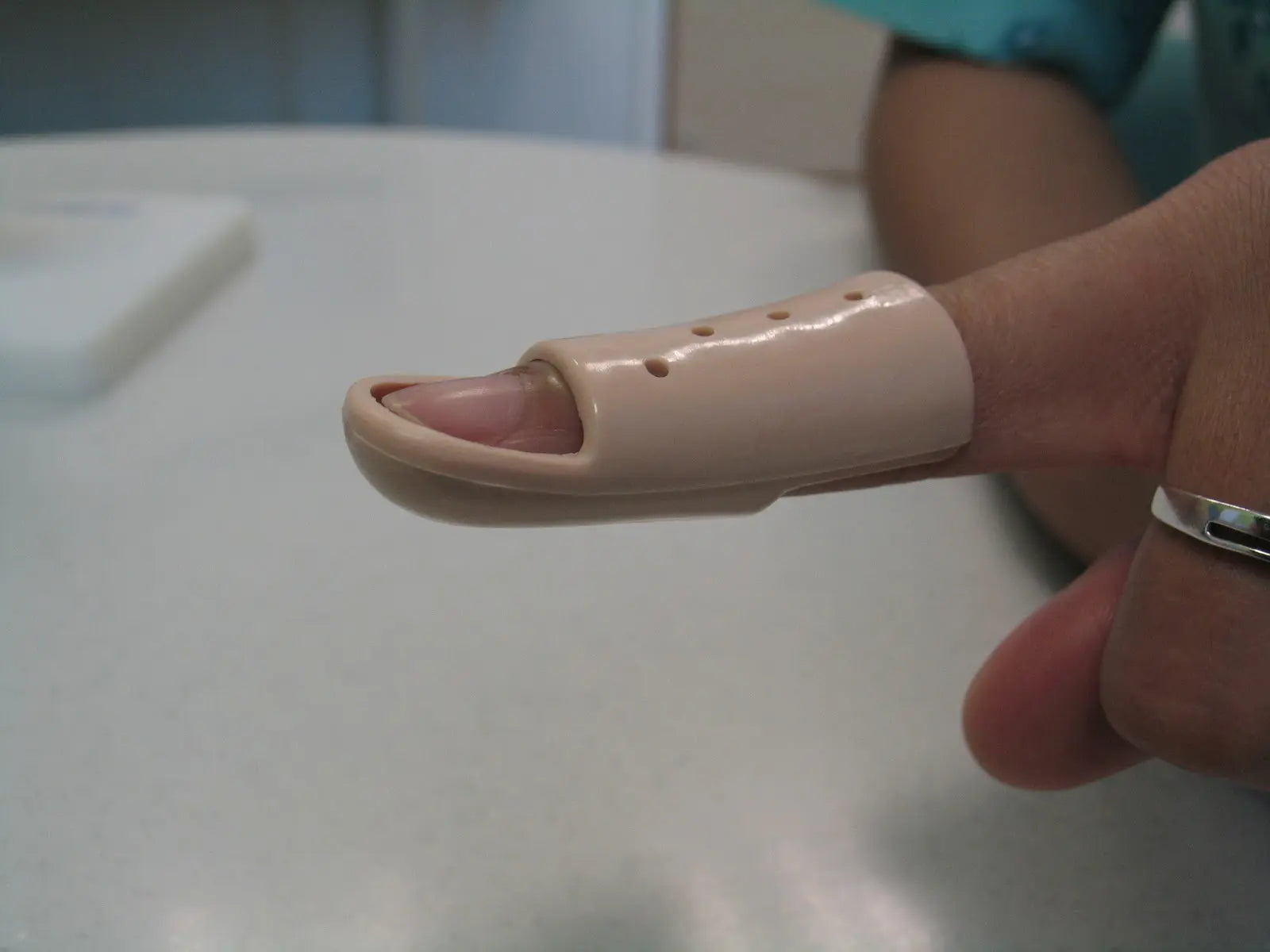 ✅ NDIS Registered Provider ✅ Quality Australian Brands at the Lowest Prices ✅ Fast Delivery Australia-Wide (FREE over $250) ✅ Over 8000 Happy Customers ✅ Satisfaction Guarantee ✅ Australian Owned & Operated
Mallet finger-thumb splints with ventilation holes and a plastic molded fit for patient comfort. Available in a range of sizes.
A splint for immobilisation and treatment of a fractured or broken finger/thumb, providing support and protection. Ideal in the healing process of staved/hyperflexion injuries (bent finger back), such as mallet finger.
SIZING: Measure the joint circumference of your Distal InterPhalangeal joint (DIP Joint) – This is the first finger joint from the tip of each finger.
Additional Information:
Pictures are for illustration only and slight variations may occur