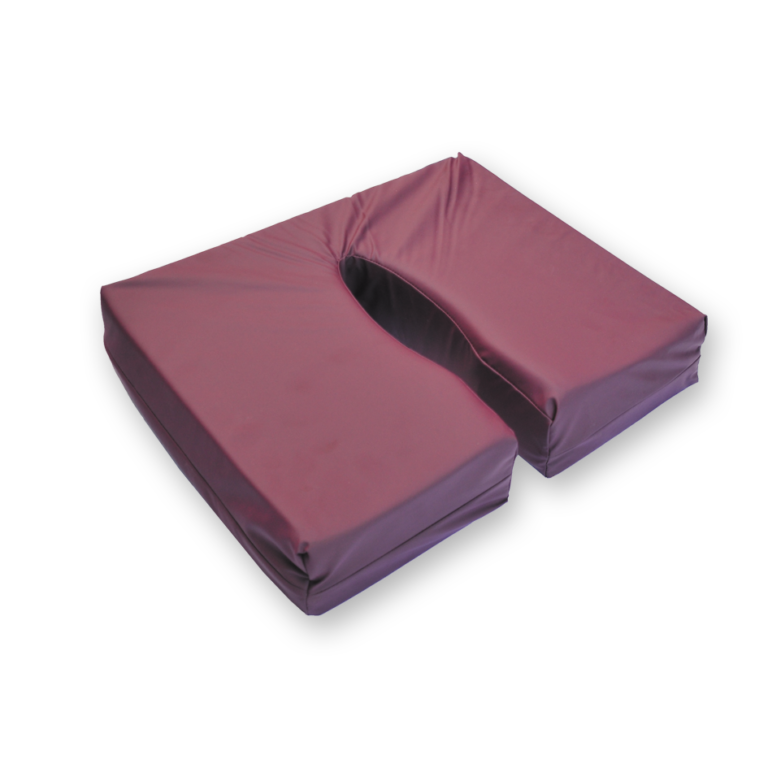 Macmed Coccyx Catheter Cushion
✅ NDIS Registered Provider ✅ Quality Australian Brands at the Lowest Prices ✅ Fast Delivery Australia-Wide (FREE over $250) ✅ Over 8000 Happy Customers ✅ Satisfaction Guarantee ✅ Australian Owned & Operated
Developed and manufactured in Australia, the MacMed coccyx catheter cushion has a unique key-hole shaped zone and wide padded area to provide optimum pressure relief and support for the sacrum to the perineum area and pressure redistribution across the whole seated area. Ideal for patients having undergone perineum surgery and for those with catheters or other drains, the MacMed cushion allows for seating comfort and obscured flow through tubing.
Also indicated for midwifery.  The coccyx comfort cushion provides comfort and support for the breast feeding mother after perineum tears sustained during giving birth.
The multi-layered cushion is made from a combination of high specification, hospital grade, foams designed to provide effective pressure redistribution. The medical grade cover is resistant to sanitising chemicals, fully waterproof and breathable to ensure many years of reliable service from the product in commercial healthcare facilities.
Suitable for use on wheel chairs and static furniture.
Specifications
Width: 43cm
Depth: 43cm
Height: 9cm
Pictures are for illustration only and slight variations may occur