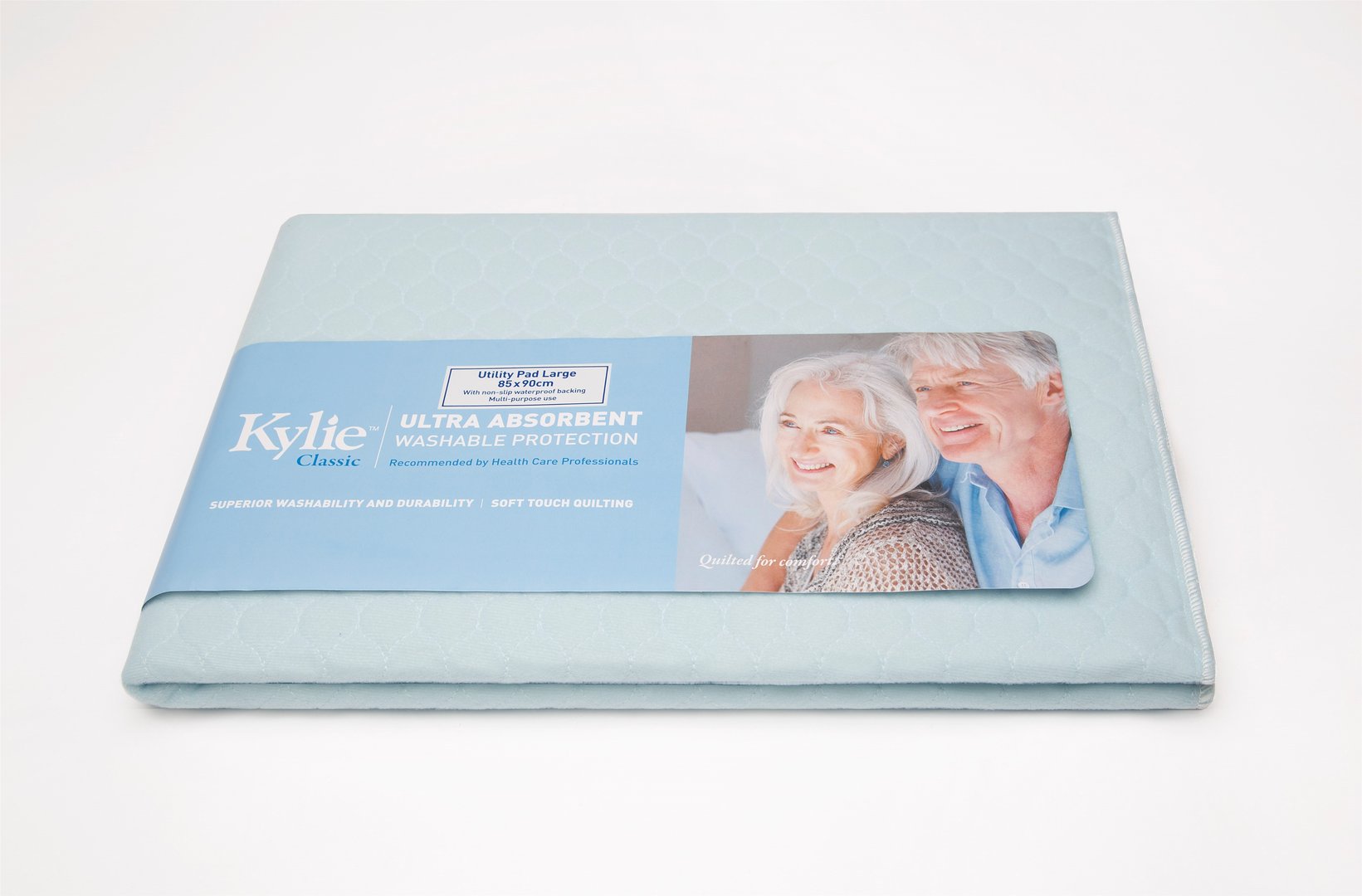 Kylie Bed/Chair Utility Pad With Non-Slip Waterproof Backing
✅ NDIS Registered Provider ✅ Quality Australian Brands at the Lowest Prices ✅ Fast Delivery Australia-Wide (FREE over $250) ✅ Over 8000 Happy Customers ✅ Satisfaction Guarantee ✅ Australian Owned & Operated
The Kylie Utility Pad is an all-purpose absorbent pad with waterproof backing.
It is durable, washable and manufactured to the highest standards. Advanced technology provides a soft quilted surface, superior fluid absorption and excellent waterproofing qualities. 
Key Features
The soft quilted, non-pilling surface allows fluid to more easily pass through to the revolutionary fibre construction below which has been developed for superior absorption.
The construction of the inner layer facilitates rapid fluid penetration, superior absorption and feel dry performance and enhances drying time water resistant bottom layer to protect the mattress from leakage
Latex Free.
Over locked edges and rounded corners overall width 58cm overall length 85cm total absorption capacity 1250ml
NOTE: Due to logistics restrictions please expect your order to be delivered within 10 business days.
Specifications
Medium (58 X 85 cm)
Large (85 X 90 cm)
Returns & Warranty
This product is covered by a manufacturer's warranty, however due to our strict health & safety policies we unable to provide a change of mind refund or exchange on this product.
If you are unsure if this product is right for you please call or email before placing your order.
Pictures are for illustration only and slight variations may occur