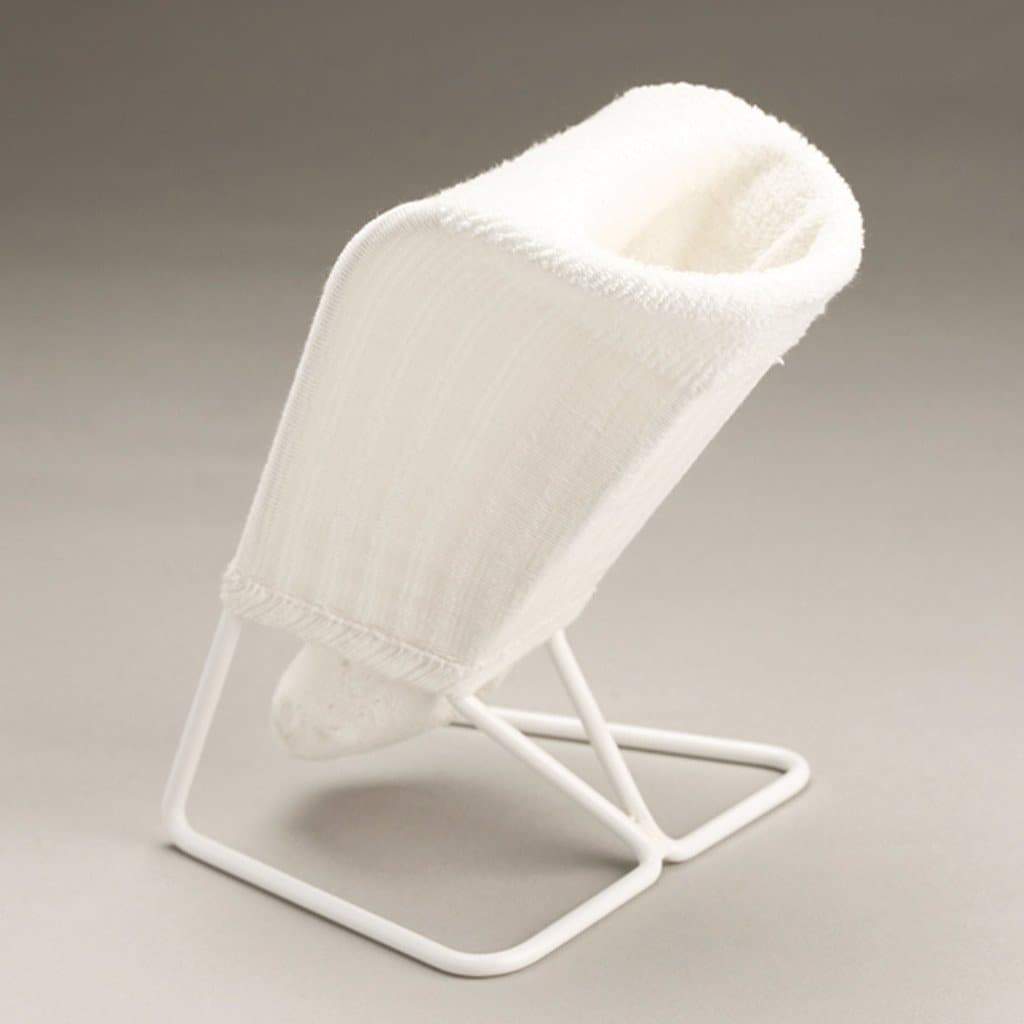 Care Quip - Easy On Stocking Aid
✅ NDIS Registered Provider ✅ Quality Australian Brands at the Lowest Prices ✅ Fast Delivery Australia-Wide (FREE over $250) ✅ Over 8000 Happy Customers ✅ Satisfaction Guarantee ✅ Australian Owned & Operated
Lightweight wire gutter frame to assist in pulling on socks or stockings
Designed for those who have difficulty in bending or reaching
Sock or stocking is placed inside the stocking aid frame and stretched over the top of the rim.
Continue sliding the hosiery over the frame until it's heel is at the top of the frame.
Place the frame on the floor and slide toes into the opening, then gently push forward until the hosiery is as far up the leg as needed.
The hosiery will fit onto your foot.
Specifications
Frame Height: 210mm
Frame Width: 180mm
Weight: 355g
Pictures are for illustration only and slight variations may occur