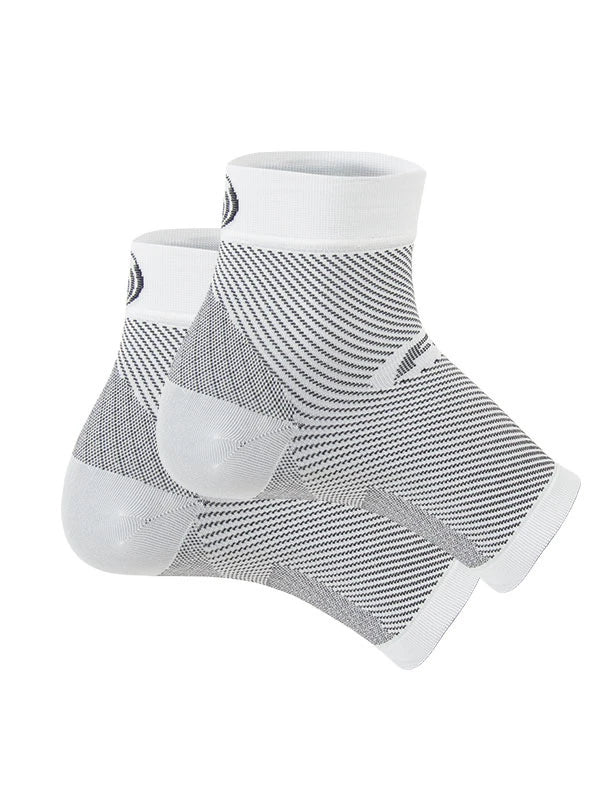 FS-6 Compression Foot Sleeve (pair)
✅ NDIS Registered Provider ✅ Quality Australian Brands at the Lowest Prices ✅ Fast Delivery Australia-Wide (FREE over $250) ✅ Over 8000 Happy Customers ✅ Satisfaction Guarantee ✅ Australian Owned & Operated
FS6 Compression Foot Sleeve is a very popular advanced medical device for Plantar Fasciitis, heel pain and swelling. In fact, over 1,000,000 FS6 foot sleeves have been sold. They provide 24-hour relief and protection with an easy-on fit for continuous support and pain reduction. No more bulky splints!
FS6 uses Patent Pending Compression Zones to lift the Plantar Fascia (under-foot support structure) and move excess fluids and blood out of the foot and heel to reduce swelling and pain. FS6 keeps the Plantar Fascia ligaments gently stretched while increasing blood flow to damaged tissues in the foot and heel, resulting in less pain and inflammation.
6 Zones of Compression
FS6 has 6 zones of compression built into each sleeve that supports foot structure and increases the blood flow needed for healing.
Medical Grade Footcare
Reduces Pain and Discomfort
Increases Circulation
Reduces Inflammation
Stabilizes Muscle Tissue
Promotes Plantar Fasciitis Healing
Gradient Compression Technology
To treat Plantar Fasciitis pain, FS6 zone compression stretches the plantar fascia, thereby preventing further damage with movement and after rest. The FS6 Compression Foot Sleeves compress the veins in your foot to help circulation improve and thus recover faster. The compression zones go from gradual to moderate to firm in a coordinated effort to promote better circulation in and out of the damaged areas. This allows the tissue to be supplied with freshly oxygenated blood for faster recovery, resulting in less swelling and less discomfort for those suffering from heel, arch and foot pain. FS6 is a perfect adjunct to a Doctor/Therapist regimen of treatment that may include anti-inflammatory drugs, stretching and bracing.
Size
Additional Information:
Pictures are for illustration only and slight variations may occur