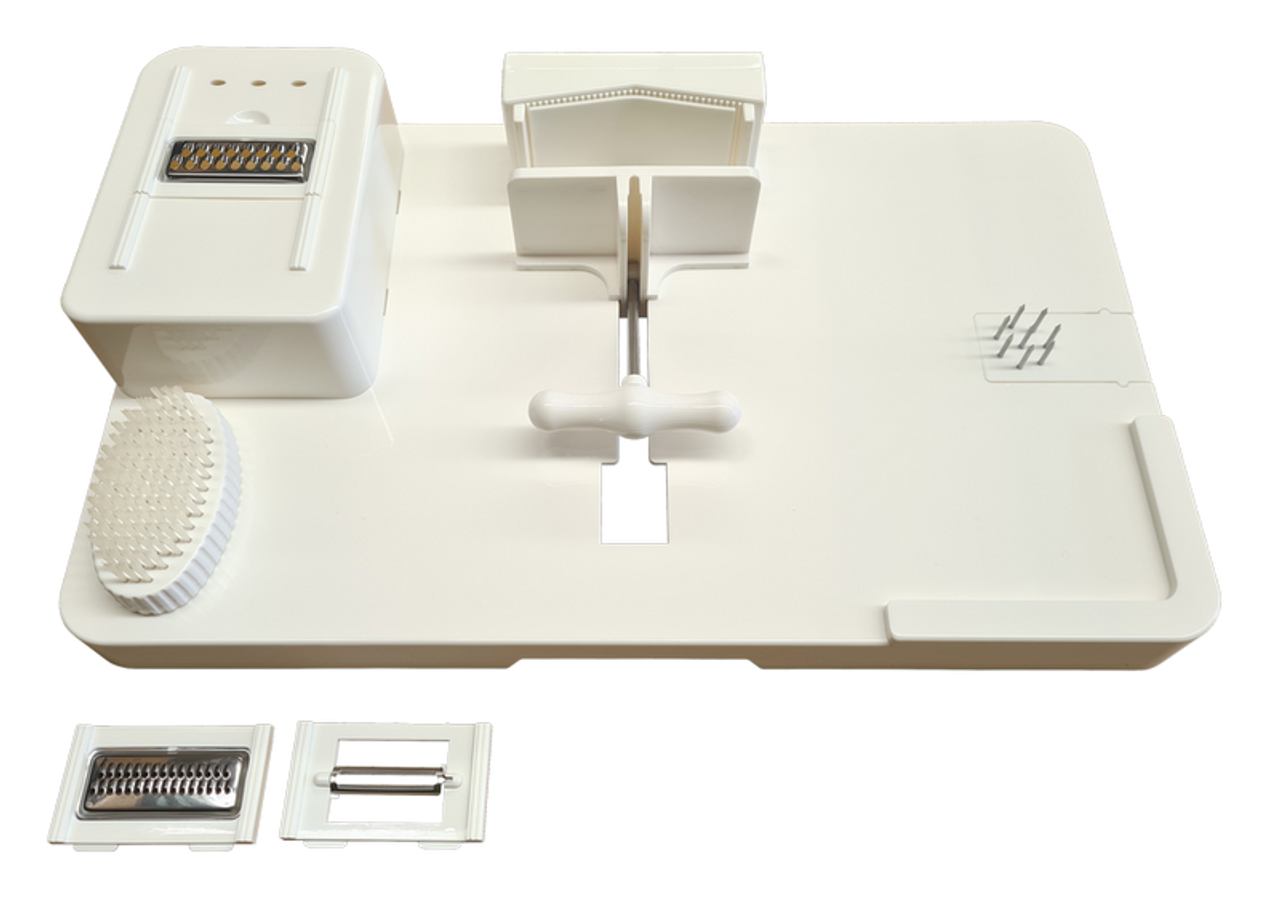 ✅ NDIS Registered Provider ✅ Quality Australian Brands at the Lowest Prices ✅ Fast Delivery Australia-Wide (FREE over $250) ✅ Over 8000 Happy Customers ✅ Satisfaction Guarantee ✅ Australian Owned & Operated
The food workstation is designed to give additional independence, convenience and assistance with day-to-day kitchen tasks. It is ideal for those who have difficulty in gripping, or only with one hand. It offers a grating and slicing facility as well as clamping and holding features. It is equipped with for sucker feet and four rubber non-slip pads that firmly anchor it in place for additional security on smooth surfaces.
Removable Vice Clamp Station
It can open up to hold any object in place. It has one fixed jaw and one moving jaw. Place the object to be held against the fixed jaw. Slide the moving jaw up to the object. Please note that the moving jaw can only be moved with the handle in the upper position. When the moving jaw is touching the object, push down on the handle to lock it. To remove the item, lift the handle up and slide the moving jaw away.
Raised L Shaped Corner Station
It can be used to hold bread and toast in place whilst it is being spread
Removable Suction Brush Station
Allows one handed cleaning nails, fruit, vegetables, etc
Removable Grater and Slicing Station
Collect the food with a minimum of mess and waste. It has a removable and protective lid to cover the sharp cutting edges when they are not in use. The lid is simply lifted off when required
Removable Stainless Steel Spikes Block Station
Keeps bread, fruit or vegetables still when being sliced, chopped or peeled. It is reversible so that it can safely be stored upside down when not in use. To use the spikes block, lift up the block from under the end of the board and remove, reverse the block, return to the slot in the board and push into place
Specifications
Board Size: 500 x 300 x 35mm
Overall Height: 145mm
Weight: 1.7kg
Materials
Board: ABS
Grater & Slicing: Stainless Steel
Suction Cup: PVC
Brush: Nylon
BPA Free
Pictures are for illustration only and slight variations may occur