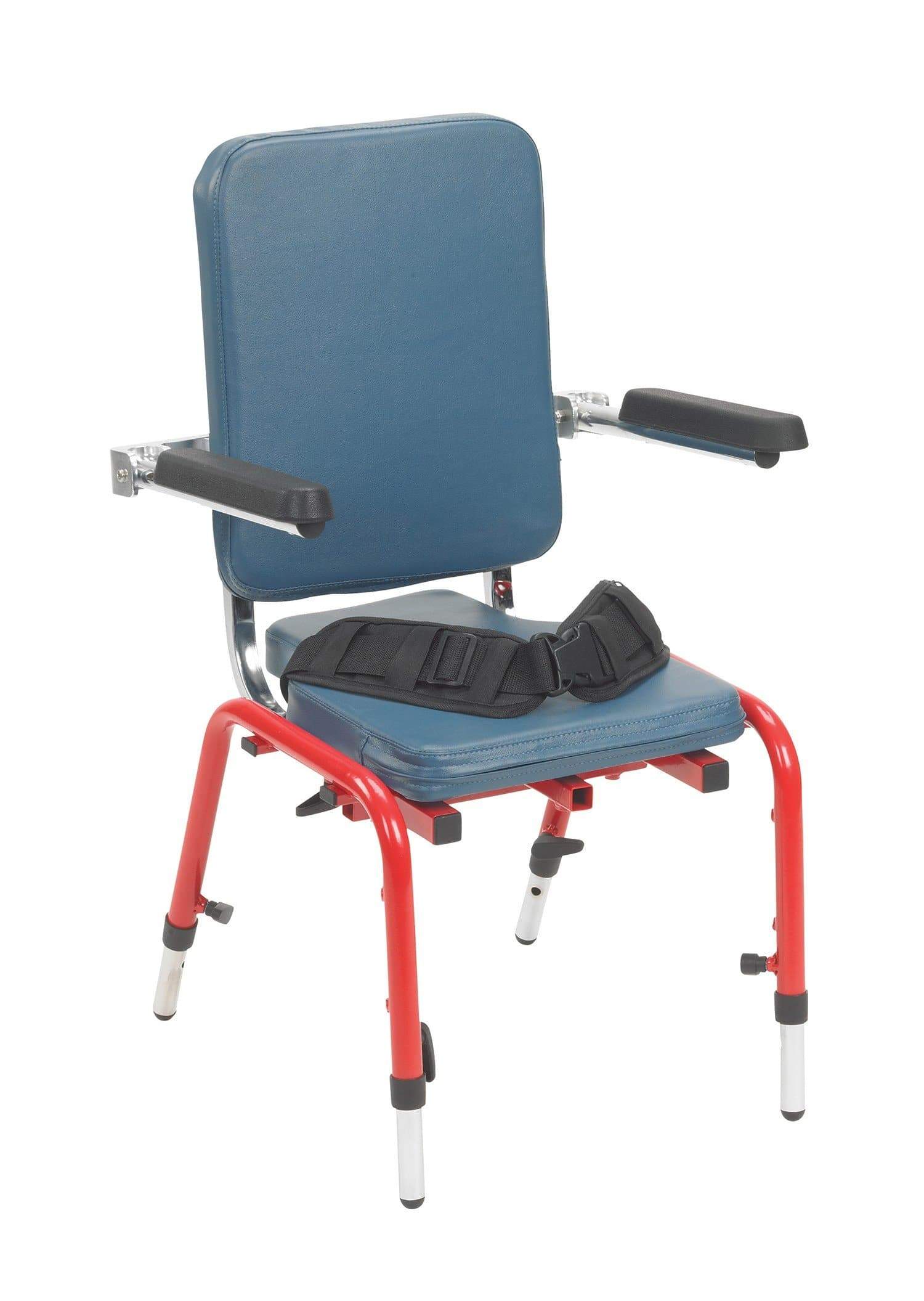 Drive - First Class School Chair
✅ NDIS Registered Provider ✅ Quality Australian Brands at the Lowest Prices ✅ Fast Delivery Australia-Wide (FREE over $250) ✅ Over 8000 Happy Customers ✅ Satisfaction Guarantee ✅ Australian Owned & Operated
Drive - First Class School Chair
Adaptive School Chairs are designed to provide optimum seating posture for participation in classroom, while eating and during therapy.
The First Class School Chair is ideal for children with mild to more involved physical challenges for use in classrooms, clinics or homes. Its adjustablility and wide
range of accessories meet the needs of each child as they grow and develop.
Tool Free Adjustment! Simplifies use for multiple children in a classroom and clinic setting.
Specifications
Seat height and depth adjustable solid seat with a 15° anterior or posterior tilt.
Armrests provide lateral limitations as well as a stable resting surface for arms. Flip-up armrests (Figure A) allow easy
transfers and they are height adjustable. The tray accessory mounts onto the armrest.
Padded Hip Belt 2-point hip belt provides pelvic support and maintains proper hip positioning.
Pictures are for illustration only and slight variations may occur