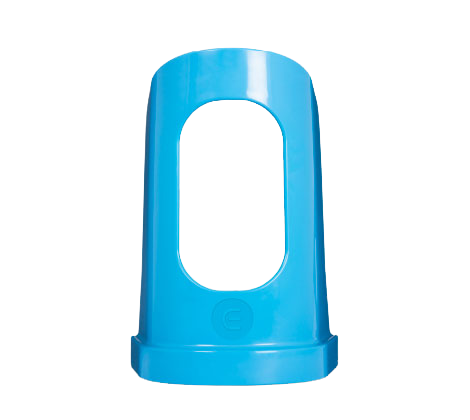 ✅ NDIS Registered Provider ✅ Quality Australian Brands at the Lowest Prices ✅ Fast Delivery Australia-Wide (FREE over $250) ✅ Over 8000 Happy Customers ✅ Satisfaction Guarantee ✅ Australian Owned & Operated
The EzyAs™ is a quick and easy compression stocking applicator and compression sock aid. It reduces the difficulty and pain when putting on upper and lower limb compression garments, stocking or socks especially if bending and reaching or getting the stocking over the foot is difficult.

The EzyAs™ has been designed to assist those with limited mobility and lower body aches and pains. It also assists carers of patients who find it difficult to dress patients in tight-fitting compression garments. In the health care industry, the EzyAs™ is a medical sock aid that helps put on compression bandages or socks without bending, stretching on straining or removing socks, stockings or compression bandages easily.

Ezy-As™ applicators are available in three sizes (large, medium and small) to assist in stocking application to both upper and lower limbs. Sizes are as follows:
Large (Blue) 38-47 cm (15-18.5 in)

Medium (Yellow) 32-40 cm (12.5-15.75 in)

Small (Red) 28-35 cm (11-13.5 in)
To select the correct size, measure the circumference of the arm or leg tightly at its widest point (see diagram below):
Please also visit ezyasabc.com.au and watch the 1-minute video about using EzyAs Applicator.
Pictures are for illustration only and slight variations may occur