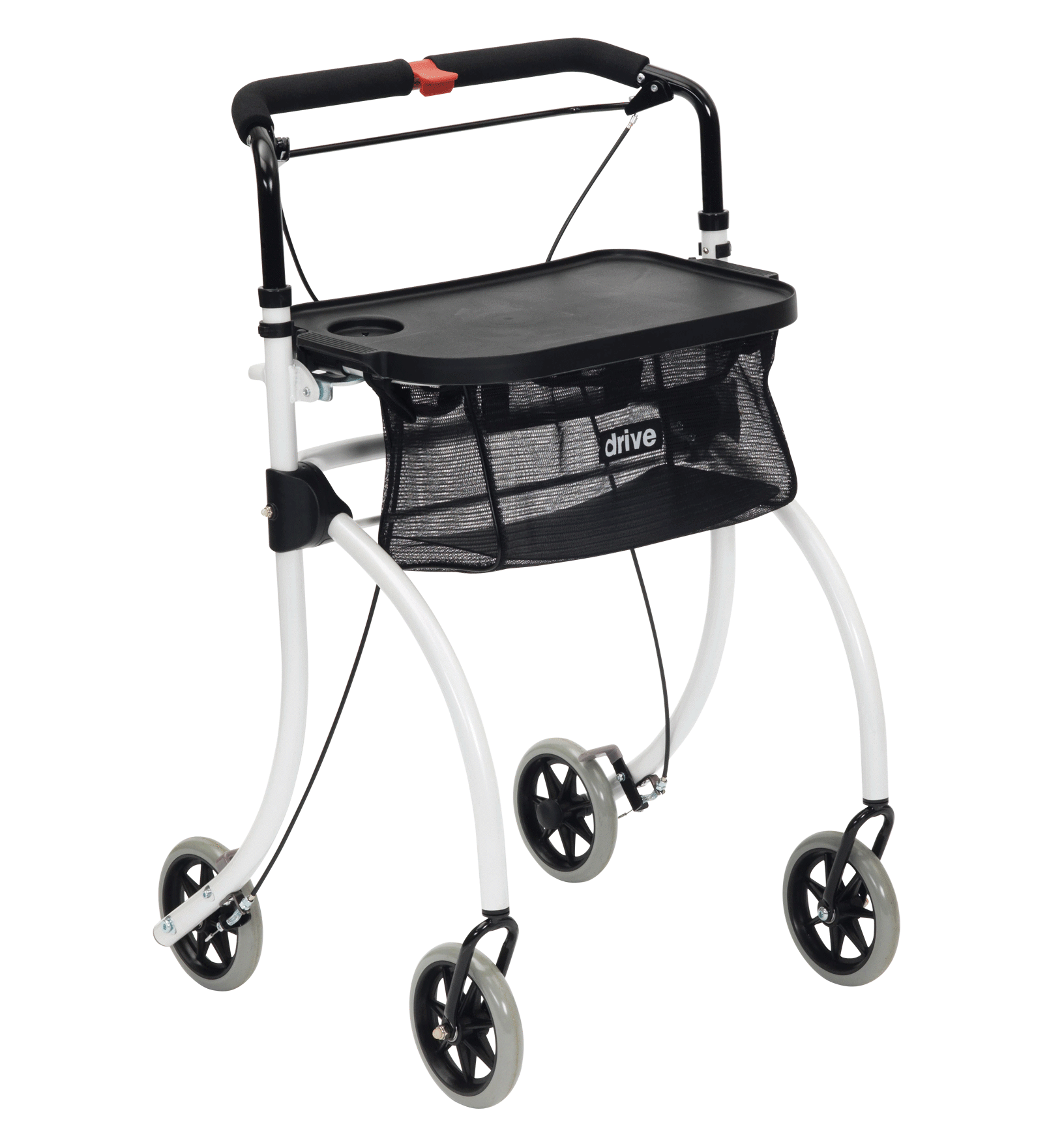 Drive Roomba Indoor Walker
✅ NDIS Registered Provider ✅ Quality Australian Brands at the Lowest Prices ✅ Fast Delivery Australia-Wide (FREE over $250) ✅ Over 8000 Happy Customers ✅ Satisfaction Guarantee ✅ Australian Owned & Operated
Specially designed for indoor use, the Drive Roomba Rollator is a compact, lightweight and well-built indoor rollator / seat walker. 
Our customers love its narrower width to fit through tight spaces and doorways, lightweight design, easy folding, sleek styling and secure brake which can be operated with one-hand (as well as the inbuilt cup-holder and useful carry basket!)
With this walking frame, all you need to do is push. There's no need for lifting, as the wheels will do the walking for you.

Key Features
With the Drive Roomba Indoor Walker, you get to enjoy the following features:
Suitability for one-hand users. The brake handle can be operated with just one hand, making this ideal for people with grip issues or paralysis.
Secure grip. The full length of the handlebar, which is made with foamed rubber, provides a comfy yet secure grip.
Compact design. It has a narrow width (57 cm/22 in) that fits in the tightest of spaces.
The rollator locks when folded, making for easy storage and transport.
Lightweight design. Built with aluminium, this rollator only weighs 5.6 kg – components included.
Sleek style. The contrasting black and white colour gives the Roomba a visually-pleasing design.
Complementary features This rollator also comes with a textile basket – and a raised-edge tray with a built-in cupholder.
2-year warranty for materials and workmanship.
Specifications
Width: 57 cm/22.5 in
Depth: 55 cm/22 in
Height: 81 cm/32 in
Height: 94 cm/37 in
Width between hand grips: 46 cm/18 in
Weight: 6 kg/13 lb
Weight Capacity: 100 kg/16 st

Spare Parts
Pictures are for illustration only and slight variations may occur