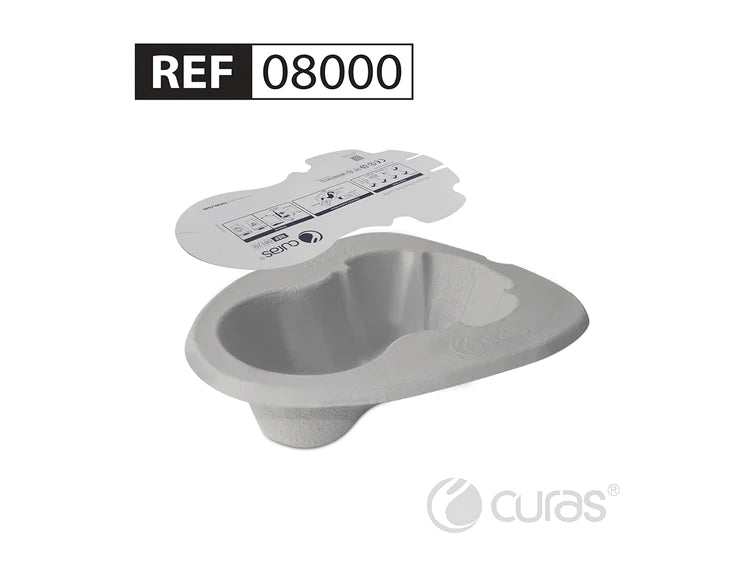 Disposable Bedpan Liner with lid 2L WardPak
✅ NDIS Registered Provider ✅ Quality Australian Brands at the Lowest Prices ✅ Fast Delivery Australia-Wide (FREE over $250) ✅ Over 8000 Happy Customers ✅ Satisfaction Guarantee ✅ Australian Owned & Operated
The Curas range of single use Hygiene Pulp offers a patient friendly safe alternative to re-usable steel or plastic alternatives. Curas Hygiene Pulp™ products provide improved standards of care by significantly reducing the risk of cross-contamination and helps eliminate HAI's (Hospital Acquired Infections). 

The pulp material is always clean, nice to touch and biodegradable, made from recycled paper with no colour added. The Curas Hygiene Pulp™ range is tested to ensure all products can be easily disposed of using all types of macerators for optimal environmental waste management. However, the range also allows for safe disposal by other means should a facility not have macerators installed.
Sold per carton - contains 150 units per carton.
Specifications
100% Recycled Material: 100% Biodegradable
Single use: Improved patient comfort
Improved standards of care: Help eliminate Hospital Acquired Infections
Increased convenience for nursing staff: Non-macerator solutions
Human Waste Collection Products:
Trays and Bowls:
Support Products:
Unique dispensing cartons:
Graduated embossed marks for measurement of contents
Downloads
Pictures are for illustration only and slight variations may occur