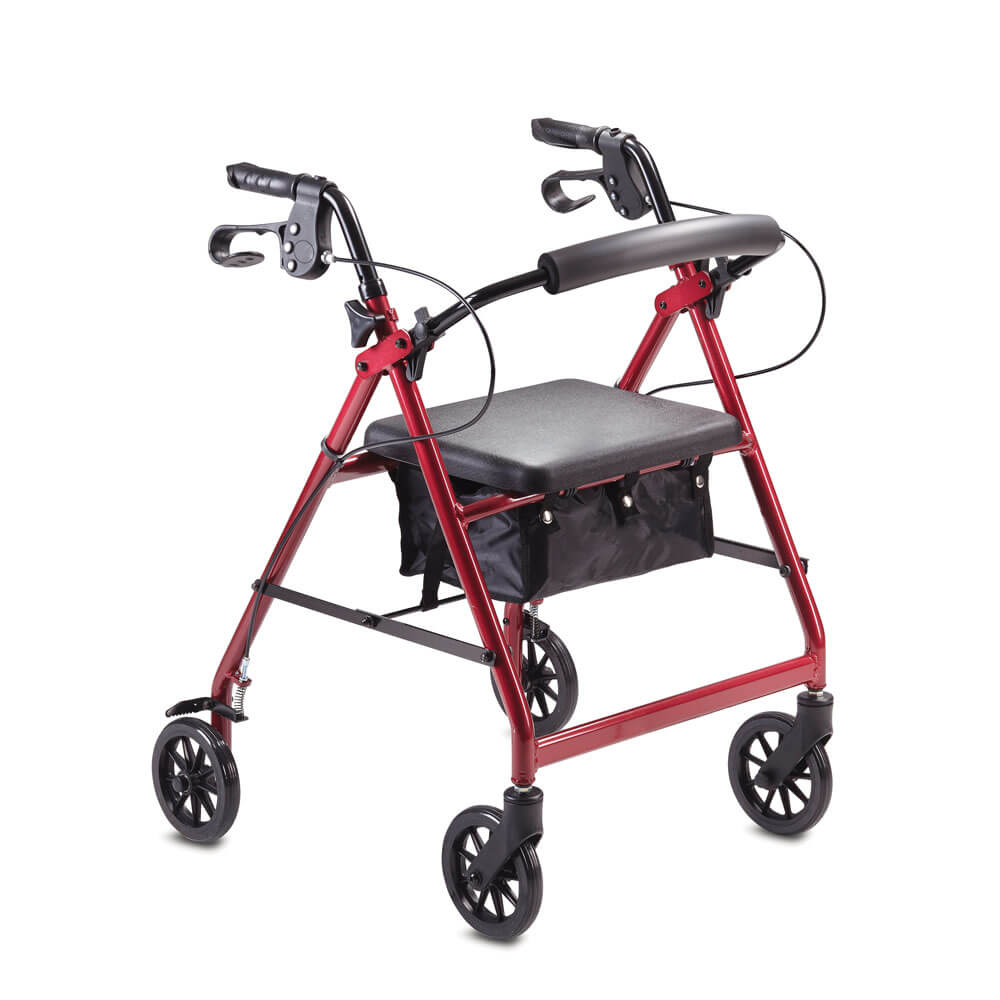 Care Quip Territory Seat Walker (130kg capacity)
✅ NDIS Registered Provider ✅ Quality Australian Brands at the Lowest Prices ✅ Fast Delivery Australia-Wide (FREE over $250) ✅ Over 8000 Happy Customers ✅ Satisfaction Guarantee ✅ Australian Owned & Operated
Find freedom with the popular Care Quip Territory Seat Walker (130kg).
The Care Quip Territory Walker combines a stylish lightweight walking frame with smooth-rolling wheels, a comfortable padded seat, integrated storage & height adjustable handles.
A great choice for people who want a high-quality, lightweight, durable and practical seat walker, from a trusted Australian brand.
The curved and padded backrest is provided to improve comfort and back support. When stowing the walker away or taking it in the car, a heavy-duty vinyl bag protects the walker and prevents accidental bumps or scrapes. 

A choice of stylish colours and modern design inspires confidence to be seen out and about using the walker.

Key features & benefits:
Built-in soft padded seat provides comfort and safety when a break is needed.
Lightweight frame construction is designed to provide strength and stability to the walker while remaining easy to manoeuvre and control.
Integrated storage allows shopping or essentials to be safely carried beneath the seat.
Height adjustable handles allow the walker to be safely adjusted for optimum positioning.
Soft-lock handbrakes allow the walker to be safely parked. This is useful both when being used as a chair or when being left on a slope.
Specification
Manufacturer: Care Quip
Colour Options: Burgundy or Blue
Seat Width: 350mm
Seat Depth: 300mm
Seat Height: 525mm
Overall Width: 610mm
Handle Height: 780mm-930mm
Max User Weight: 130kg
Pictures are for illustration only and slight variations may occur