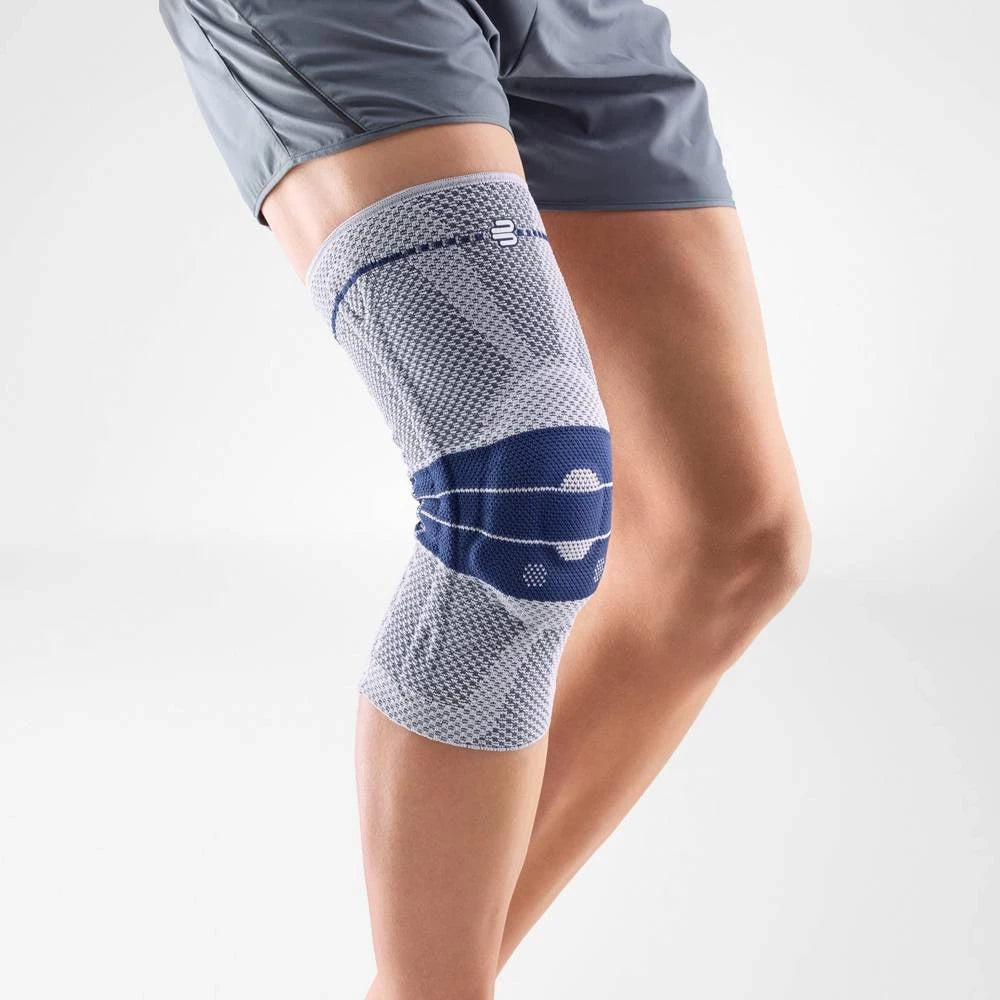 Bauerfeind GenuTrain Knee Support
✅ NDIS Registered Provider ✅ Quality Australian Brands at the Lowest Prices ✅ Fast Delivery Australia-Wide (FREE over $250) ✅ Over 8000 Happy Customers ✅ Satisfaction Guarantee ✅ Australian Owned & Operated
The world renowned GenuTrain® Knee Brace gently supports the knee by providing controlled compression throughout the joint, while relieving pressure over the patella.
GenuTrain® is anatomically knitted for a precise fit and features an incorporated silicone insert.
This comfortable, lightweight support relieves knee pain and swelling during sports or everyday activities. The brace comes in three different colors, Titanium, Black and Nature color.
An incorporated silicone insert leaves the patella pressure free and provides intermittent compression to the soft tissue of the joint leading to increased circulation, thus aiding in the resorption of swelling and edema.
Promotes proprioception, thus heightening sensory awareness in the knee for increased joint stabilization.
Graduated compression at the edges prevents constriction of circulation.
Innovative knit in the popliteal region prevents bunching or pinching.
Three dimensional knit with covered patella avoids window edema, yet keeps pressure off the knee cap.
Medial and lateral stainless steel stays keep the support from rolling or bunching.
Comfortable, lightweight, breathable knit will not retain heat and is machine washable.
Indications:
Knee strains/sprains
Pre & post-operative
knee inflammation
Arthritis and degenerative joint disease
Sizing
For sizing measure circumference 12cm below mid patella and then 14cm above:
0: 25-28cm and 35-38cm
1: 28-31cm and 38-41cm
2: 31-34cm and 41-44cm
3: 34-37cm and 44-47cm
4: 37-40cm and 47-50cm
5: 40-43cm and 50-53cm
6: 43-46cm and 53-56cm
7: 46-49cm and 56-59cm
Additional Information:
Pictures are for illustration only and slight variations may occur