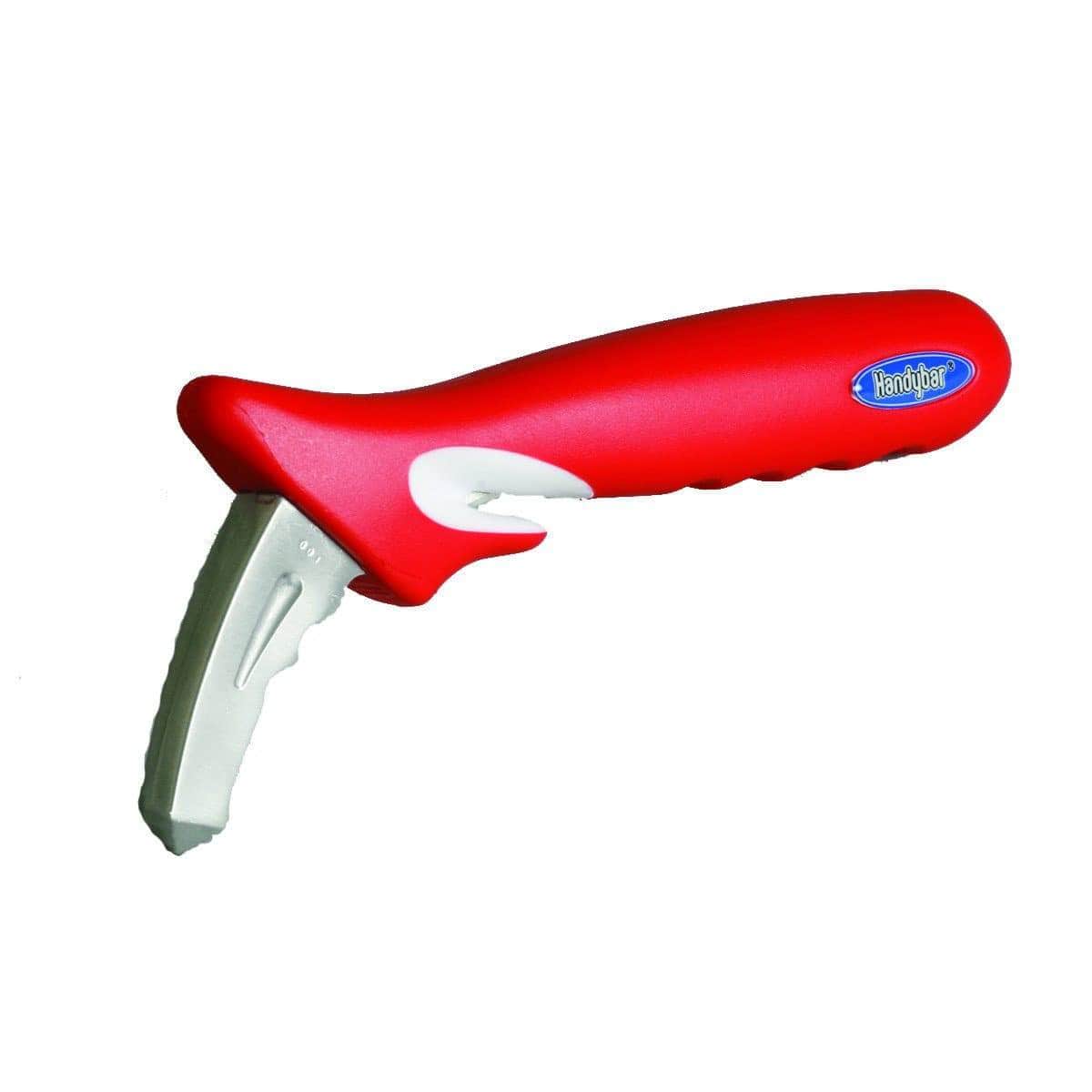 ✅ NDIS Registered Provider ✅ Quality Australian Brands at the Lowest Prices ✅ Fast Delivery Australia-Wide (FREE over $250) ✅ Over 8000 Happy Customers ✅ Satisfaction Guarantee ✅ Australian Owned & Operated
The Handy Transfer Bar is an innovative product which helps people transfer from sitting in a car to a standing position with less effort. 
Entering and exiting the car can be a struggle even at the best of times. For those suffering from back or leg problems, or perhaps a recent surgery it can be almost impossible. The issue is often further exacerbated when using the back seats, cars with low ground clearance, or a lack of handles/places to hold on.
The Handybar helps alleviate these problems by conveniently clipping into the U-shaped striker plate found on almost all car door frames. The Handybar then provides a robust and comfortable handle to assist your entry/exit.

The Handy Transfer bar also incorporates a seat belt cutter and glass breaker for use in emergencies.

Features
Universal design allows the Handybar to work with almost all makes and model of car without modification.

The ergonomic handgrip fits the shape of your hands and prevents it from slipping through your fingers.

Enhances confidence and reduces fears of falls when going out on a car journey.

Lightweight design and small size make it easy to carry between cars when necessary.

Integrated seat belt cutter and glass breaker give you further peace of mind that in the event of an emergency, you will be able to exit the vehicle quickly.
Specifications
Manufacturer: Quintro Health Care
Supported user weight capacity: 159kg
Safety features: non-slip grip, window breaker, seat belt cutter
Handle Length: 210mm
Handle Width: 40mm
Weight: 320g
Pictures are for illustration only and slight variations may occur