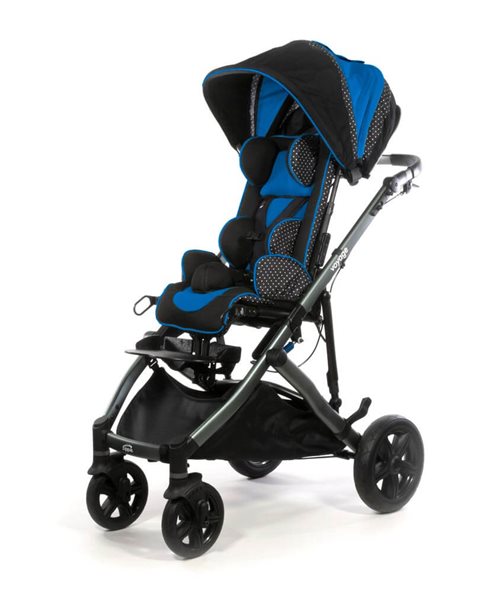 ✅ NDIS Registered Provider ✅ Quality Australian Brands at the Lowest Prices ✅ Fast Delivery Australia-Wide (FREE over $250) ✅ Over 8000 Happy Customers ✅ Satisfaction Guarantee ✅ Australian Owned & Operated
The Zippie Voyage is a highly customisable early intervention stroller that is designed for children with special needs. It is lightweight and features adjustable tilt and recline, adjustable head supports, upper body supports, and positioning straps.
Description
The Voyage is designed with a new and easy to use folding mechanism, making it easy to get in and out of the stroller. The new folding levers are conveniently positioned for better access, making folding a breeze. The stroller also has a reversible seat with tilt and recline function that can be adjusted to meet the child's needs. The seat can be tilted posteriorly (backward) to improve positioning for feeding, digestion, respiratory function and visual orientation, with a tilt range of 0° to -30°. It can also be tilted anteriorly (forward) to assist with positioning for healthy development, such as bringing hands to the mouth, reaching for objects, or engaging in activities, with a tilt range of 0° to 5°.
Additionally, the stroller has a height and angle-adjustable footrest that grows with the child and adjusts for various needs throughout the day.
Pictures are for illustration only and slight variations may occur