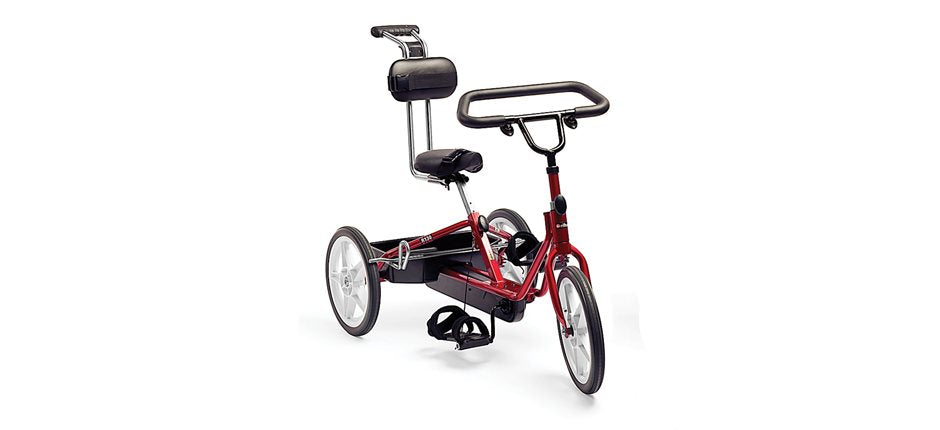 ✅ NDIS Registered Provider ✅ Quality Australian Brands at the Lowest Prices ✅ Fast Delivery Australia-Wide (FREE over $250) ✅ Over 8000 Happy Customers ✅ Satisfaction Guarantee ✅ Australian Owned & Operated
The new Rifton Adaptive Tricycle is being introduced as the ultimate riding experience for individuals with disabilities. The team of experts at Rifton have combined their experience and customer feedback with cutting-edge materials and technology to create a tricycle that is sleek, rugged, adaptable and a whole lot of fun.
Description
Not only is this tricycle great for recreational use, it is also medically necessary for those who cannot walk independently or who spend long hours in a wheelchair. Insurance providers and other funding sources are recognising the importance of adaptive tricycles as a form of therapy and mobility aid. The Rifton Adaptive Tricycle offers the joy and freedom of independent movement.
Benefits
No-tool adjustments.
Components such as the trunk support system, caregiver brake, and rear steering handle allow the tricycle to be tailored to the needs of your child or client.
Pictures are for illustration only and slight variations may occur