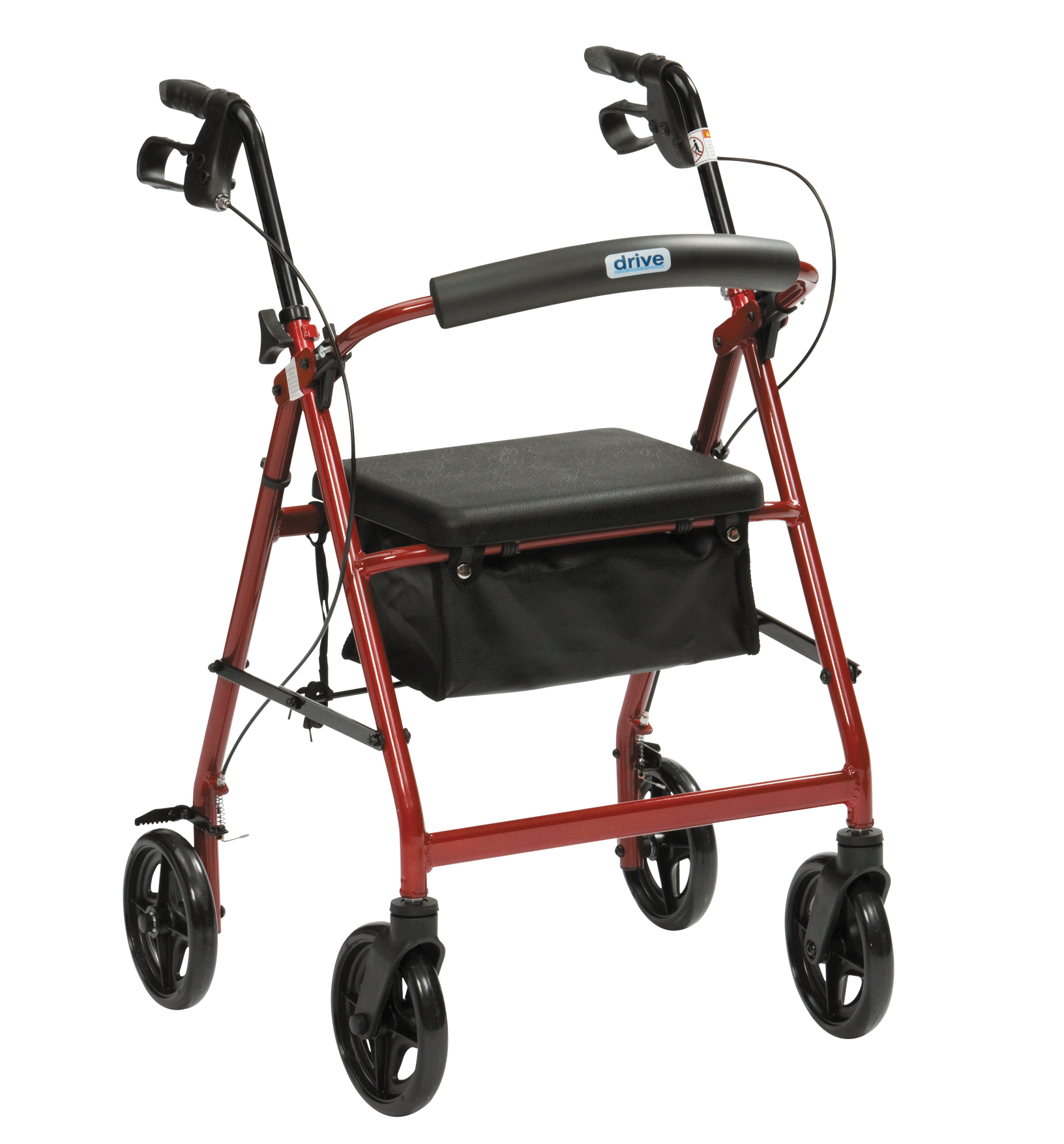 Drive R8 Rollator - Lightweight & Practical Walker (with bag)
✅ NDIS Registered Provider ✅ Quality Australian Brands at the Lowest Prices ✅ Fast Delivery Australia-Wide (FREE over $250) ✅ Over 8000 Happy Customers ✅ Satisfaction Guarantee ✅ Australian Owned & Operated
The Drive R8 rollator is lightweight, cleverly-designed, stylish and user-friendly. Feedback from our customers has been overwhelmingly positive and it continues to be a top seller! 

Drive DeVilbiss are well-known for their range of innovative and high-quality walkers and wheelchairs and the lightweight Drive R8 Rollator is no exception. 
Being foldable and lightweight, you can easily transport the R8 Lightweight Walker and use it both indoor and outdoors. The frame is stylish, with extended lifespan, as it is made of rust-proof aluminium.
With its features of comfort and convenience, the R8 Lightweight Walker is definitely a worthy long-term investment.
Take a closer look at some of the key features below...

Key Features
Rustproof, robust aluminium frame provides longevity and stability and is also very light to manoeuvre and transport.
Easy  to manoeuvre this lightweight rollator with its 4 large 8" wheels, two of which (front wheels) can swivel.


The handles can be easily and quickly adjusted to fit the user's height.

Latex-free handles to facilitate a comfortable grip for users with stiff and painful hands.

The looped cable breaks are arthritic-friendly and require very little effort to use. Additionally there is a locking mechanism to safely secure the rollator and prevent it from rolling.

The curved and padded backrest provides comfort and support (lumbar area).

The padded seat can be easily flipped up for storage (bag supplied) and for folding.

The unit can be used on all surfaces as it is equipped with solid, puncture proof tyres.

Hassle-free maintenance of the unit, by regularly wiping clean its surface.
Specifications
Width: 64cm (25")

Depth: 62cm (24")

Height Min: 83cm (33" )

Height Max: 98cm (38")

Seat Width: 36cm (14")

Seat Depth: 31cm (12")

Seat Height Min: 57cm (22")

Seat Height Max: 57cm (22")

Weight: 7kg (15lb)

Weight Capacity: 135kg(21st)
Spare Parts

Pictures are for illustration only and slight variations may occur