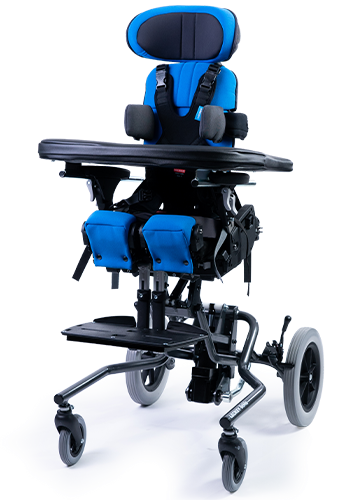 ✅ NDIS Registered Provider ✅ Quality Australian Brands at the Lowest Prices ✅ Fast Delivery Australia-Wide (FREE over $250) ✅ Over 8000 Happy Customers ✅ Satisfaction Guarantee ✅ Australian Owned & Operated
The BeMe seating system is a highly personalised seating solution that is tailored to fit the specific needs of the child. Building on decades of clinical and design expertise, and responding to feedback from therapists and carers, the BeMe seating system is available in three sizes and is highly configurable.
DESCRIPTION
Leckey BeMe Chair's unique modularity allows for superior customisation, ensuring that the seating system adapts as the child grows, develops, and changes. The BeMe seating system offers a wide range of options with its three seat options, contoured, basic and split, three back supports: basic, moderate and complex, and a vast range of accessories, ensuring a perfect match for every child regardless of age, size or complexity.
The BeMe seating system is easy to use and configure, with parts that can be effortlessly and intuitively interchanged. Clinical adjustments, including seat depth and back height, can be made while the child is seated. Armrests, femoral guides, and pommels can be quickly released making transfers easier than ever.
Pictures are for illustration only and slight variations may occur