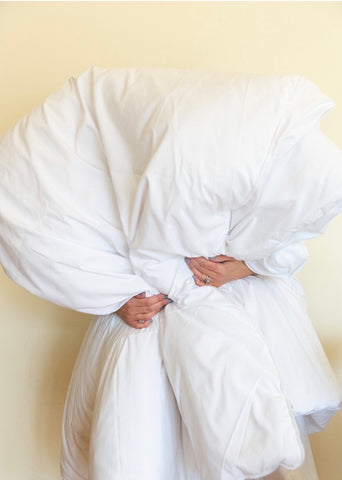 ✅ NDIS Registered Provider ✅ Quality Australian Brands at the Lowest Prices ✅ Fast Delivery Australia-Wide (FREE over $250) ✅ Over 8000 Happy Customers ✅ Satisfaction Guarantee ✅ Australian Owned & Operated
Make your bed a healthy sleep zone with the Staydry DuraTherme Insert.
It's soft and breathable allowing air to circulate which encourages a comfortable night's sleep.  And we all know how important a good night sleep is for our health!
Your bedding is a haven for dust mites - thousands of which can feed, breed, and live right inside your bed.  If you are suffering from allergies, you can minimise the symptoms by using the Staydry Insert as its totally sealed on all edges and dust mite resistant.
If incontinence is an issue, feel assured that your bedding is safe from accidents and spills with our 100% waterproof Insert. Our fabric is soft & supple and will cut out the constant laundering.  All you need to do is simply wiping down the outer fabric with a disinfectant spray.  Our Insert acts as a lightweight doona for pressure sensitive relief and distributes warmth evenly over your entire bed. 
Sleep well!  Use with our DuraBreathe printed cover for total bedding protection.
PRODUCT CODES:
STAYDTQTWPSB DURATHERME WATERPROOF QUILT SB
STAYDTQTWPKS DURATHERME WATERPROOF QUILT KS
STAYDTQTWPDB DURATHERME WATERPROOF QUILT DB
STAYDTQTWPQB DURATHERME WATERPROOF QUILT QB
Pictures are for illustration only and slight variations may occur