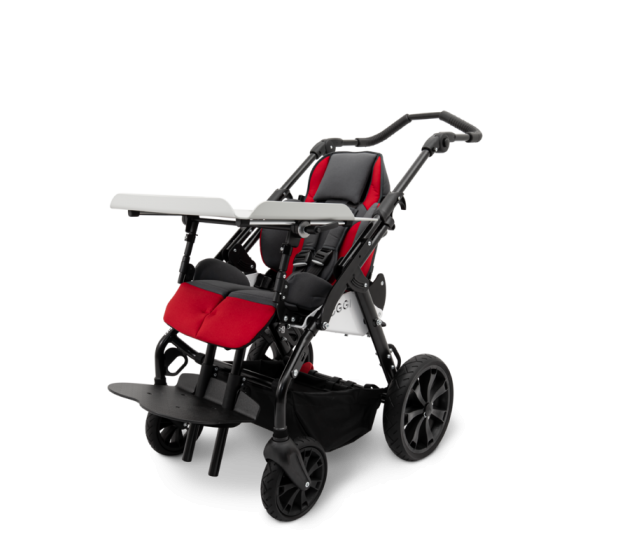 ✅ NDIS Registered Provider ✅ Quality Australian Brands at the Lowest Prices ✅ Fast Delivery Australia-Wide (FREE over $250) ✅ Over 8000 Happy Customers ✅ Satisfaction Guarantee ✅ Australian Owned & Operated
The Duro is a configurable rehab stroller that is designed to meet the everyday challenges of life. It is a stable stroller solution that is perfect for navigating city footpaths or outdoor terrain. The Duro stroller is equipped with a wide range of support and positioning accessories that will enable you to embrace the outdoors.
Description
The stroller's stability comes from its robust frame construction and multi-directional suspension that absorbs ground bumps and makes it effective off-road or on rough terrain. The support and positioning accessories are designed to provide safe and secure positioning for the user while being comfortable and soft.
The multifunctional seat unit has 45-degree tilt in space and adjustable recline, which allows for individual adjustability due to various adjustment options for seat depth and width, backrest height, and lower leg length. This stroller also has a growth capacity feature with stepless seat adjustments.
Pictures are for illustration only and slight variations may occur